<![if !vml]>

<![endif]>
Ultralight Hiking:
See also:
NEW MOBILE FRIENDLY SITE: THE ULTRALIGHT HIKER
<![if !vml]>

<![endif]>
<![if !vml]>

<![endif]>
<![if !vml]>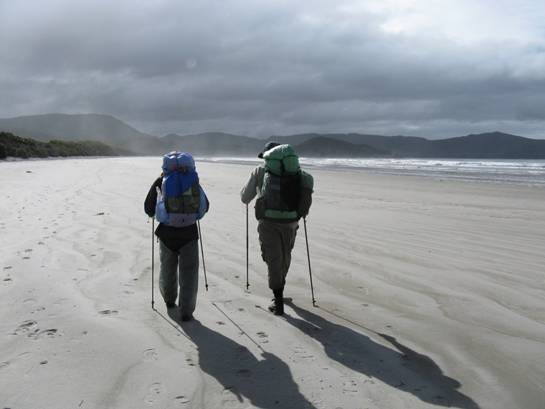 <![endif]>
Della & I (combined age then 120) heading off from Freney Lagoon on the second day of our walk across Tasmania in 2011. We took seven days. Between us we were carrying @ 20 kilos & enough food (& booze!) for 10 days. These zpacks 'Blast' packs are 52 litres including pockets and weigh around 300 grams. Today we would be carrying several kilos LESS.
All about light weight, ultra light hiking, backpacking, bushwalking, hunting, tracks, trails, adventures, gear, reviews…
I have been hiking/hunting now for over sixty years, a little more slowly than I once did, walking in the Victorian Alps & elsewhere often in winter and in all weathers. I have camped out a lot, more than two years of my life in toto. I have seen the failure of just about every type of gear, and experienced most disasters which can befall you in the wilderness, and survived. So, if you dream of doing a bit of camping/hiking, maybe I can offer some useful advice?
This is a 'work in progress'. I will be adding to it on a regular basis adding new photos, adventures, product/ideas, suggestions, etc. You should also look at HIKING ADVICE also a section of gear advice for my son written in 2011 WORLD TRAVEL KIT FOR SON. You can also see my older posts above, eg Hiking 2017. Hope you find something interesting.
PS: UPPER YARRA TRACK: I have recently created this site The Upper Yarra Walking Track Australia's oldest (& best), an approx. 10-14 day walk with numerous resupply points, plentiful water and camping spots now extending from Moe railway Station @ 150 kilometres up the Latrobe, Tyers & Thomson River valleys, via Yallourn North, Erica & Walhalla, across the Baw Baw Plateau, along the Upper Thomson River, past the Yarra Falls & Mt Horsefall, along the Little Ada, Ada and Yarra valleys via Warburton to Lilydale Railway Station. Now, complete with Track Instructions
ULTRALIGHT HIKING BLOG:
10/03/2019: Asteroid mining is on the way: https://www.gizmodo.com.au/2019/03/new-video-shows-the-critical-moment-hayabusa2-fired-a-bullet-into-ryugu-asteroid/
07/03/2019: Home Invaders Beware: Length: 2.75 inches. Weight : 602 grains. Speed: 1200 Feet Per Second. Muzzle Energy: 1,925 Foot-Pounds. The 100% Copper Projectile 12 gauge TSR (Tango Shotgun Round) Nylon is the most accurate, hardest hitting, shot gun round in the world.  With over 3 inches of expansion, the TSR Plastic  is equivalent to the power of a 308 Rifle round with the size of a small mortar.http://www.oathammo.com/tango-shotgun-round-plastic PS: Certainly no longer any need to worry you might just wound them!
05/03/2019: 510 Gram 2 Person Double Walled Framed Tent: Not so long ago people thought this was impossible. I have been complaining for years that hiking manufacturers could not get their heads around making their products seriously light, so I have been making my own (such as this and this). Now, Big Agnes have made one for those of you who cannot do so for themselves, and they have even done it better than me! The Fly Creek Hv-2 Carbon. What a brilliant little tent! Of course you will have to have US$849.95 (March 2019). If you only have $10, you should try this instead.
<![if !vml]>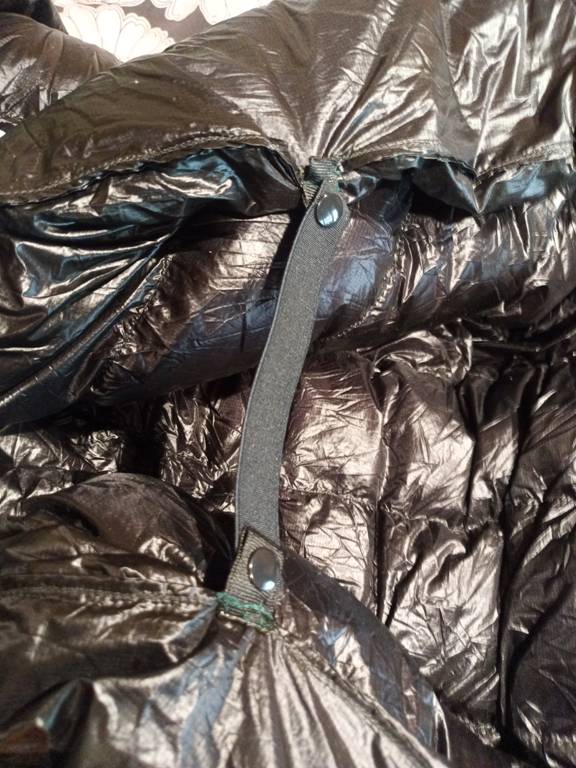 <![endif]>
There has been a lot of serious thought gone into this tent. There is even room for my Jack Russell, Spot Of course you will have to be very careful with it but Dyneema is very strong. So long as you do not physically destroy it, it won't let you down.
I have been using an 8' x 8' Dyneema tarp for years as a shelter. It weighed 150 grams (I have since added 'wings to it) - I use a piece of Polycro or a space blanket as a ground sheet. I have slept under it, either on the ground or in a hammock many, many times. I am careful and I have not punched a hole in it (yet!) If I had, cuben tape is just about the best repair tape I have found. I have even repaired my sleeping mat after a certain puppy chewed it just about to pieces (when it was brand new). It had many small puncture marks in it, which a single piece of tape has prevented each from leaking for over 6 years now! Here is my tarp. You can even sleep two in hammocks under it.
Big Agnes recommends a footprint to protect the floor. I suggest a piece of Polycro would be the lightest alternative for this purpose, adding not much more than an ounce to your carry weight. You should get a couple of weeks out of a piece before you have to replace it. besides it's pretty cheap. I would probably not light a fire out the front of a $900 tent. If you are going to do that, get some Tyvek and make your own.
I have owned a number of Big Agnes products for over 20 years. You probably already know my favourite is their Cyclone Chair which I have raved about often enough. Get one yourself. It is the absolute best piece of outdoor gear. If you don't carry one, you are a mug! I expected to wear my 160 something gram chair out (and even bought a couple of spares for when I did) but both Della's and mine are still going as good as new for perhaps (is it?) twenty years. So are the first Insulated Air Core mats we bought from them all those years ago. Probably no-one has yet made a better mat. They now have a 6' uninsulated mat which weighs 270 grams It also happens to be the most comfortable mat I have ever slept on!The point I am making is that these people make very good equipment. I imagine this tent will be up to their usual high standard, but I doubt I will ever be buying another tent. I must already have ten I made myself to wear out already! Della would murder me. But I am tempted!
Specs + Sizing
| | |
| --- | --- |
| Trail Weight | 1lb 2oz / 510g |
| Packed Weight | 1lb 7oz / 652g |
| Fast Fly Weight | 15oz / 425g |
| Packed Size | 5" x 18.5" / 13 x 47cm |
| Floor Area | 28sq ft / 2.6 m² |
| Vestibule Area | 7sq ft / 0.65 m² |
| Footprint Weight | 4oz / 113g |
| Number of Seasons | 3 |
| Number of Doors | 1 |
| Intended Use | Fast & Light |
<![if !vml]>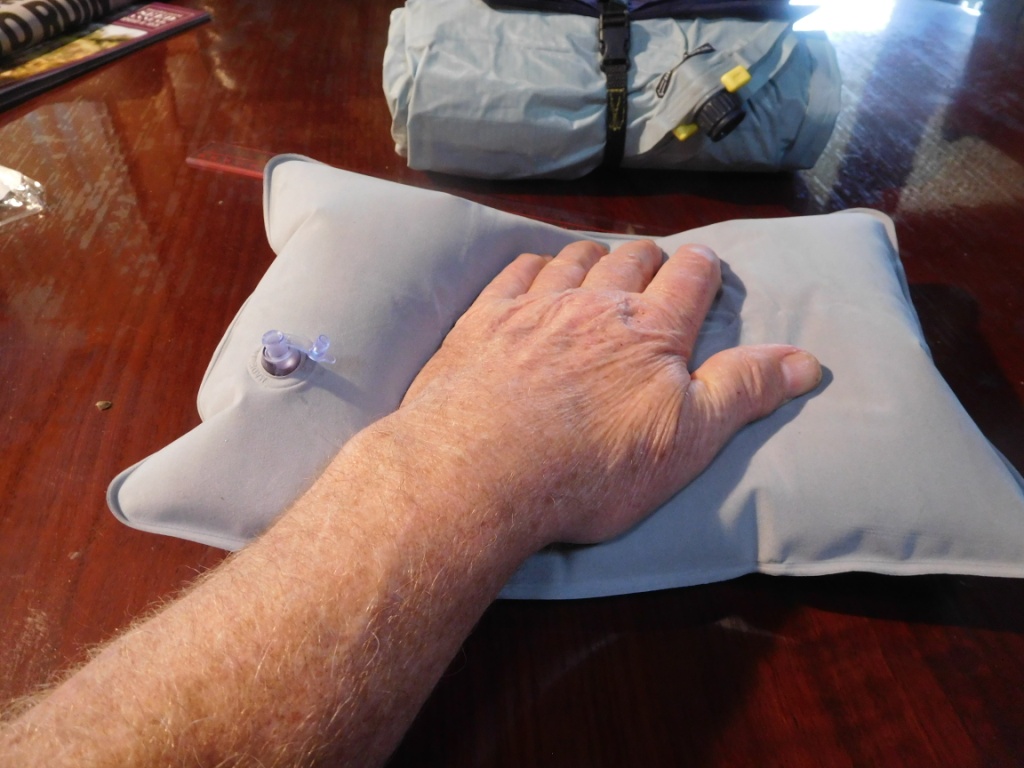 <![endif]>
https://www.bigagnes.com/Fly-Creek-HV-2-Carbon
05/03/2019: Fire at Jeeralang: Just one of the reasons posts are light at the moment is all the fire activity around. There is a big fire (less than) 2 km to the South of us. It has so far burned out nearly 2,000 hectares! Such things seem to only ever occur when the wind decides it will blow from such an unlikely direction (as South) too, so it has sometimes been heading our way! When we were threatened by fire for two weeks back in 2009 (It got to 200 metres from our east fence that time!) the wind wanted to blow from the east (which it practically never does).
A few weeks ago there was a big fire over near Rosedale to the East of us which also had us worried for a while. There is a lot of forest between that (Holey Plains) fire and us. The season started well enough, but it has dried out badly since January. We have missed several promising rain bands. Usually (?) it is wetter than this around here - and some water in the rivers for canoeing!
Fire along the nearby Jumbuk Rd ridge (or to the South of it) 02/03/2019 (Taken from Jeeralang Junction). Those flames must be enormous.
<![if !vml]>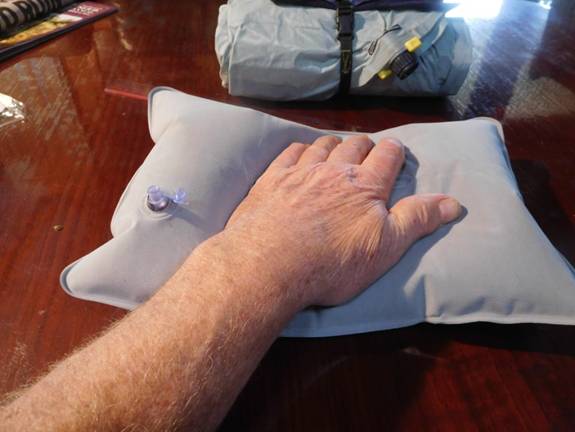 <![endif]>
Fire near Jumbuk Rd 03/03/2019 (choppers working furiously to stop it!) It looks from the fire map as if it got across the road (mainly into grassland) at one point at least but from what I can see appears to be extinguished on this side. I can't imagine on that steep country anything but aircraft would have been able to stop it.
<![if !vml]>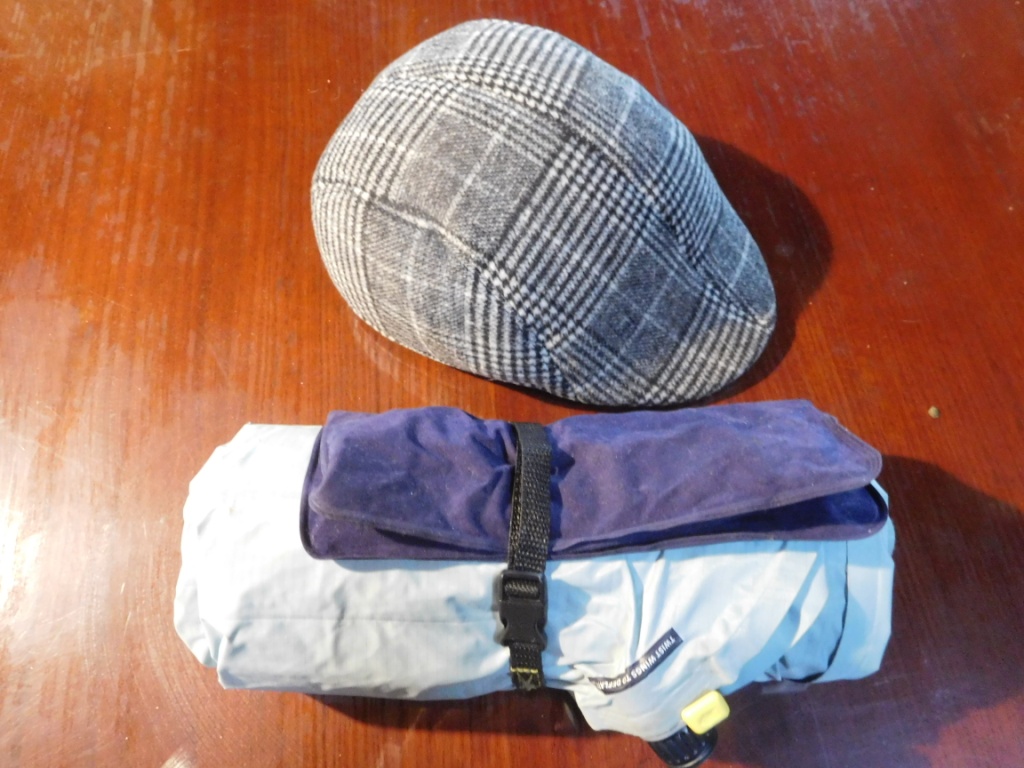 <![endif]>
Mind you, a friend of mine (Neville Somerfield) used to live in 1939 in Jumbuk Road just where the fire seems to have crossed it this time. Somehow, his father and the other nearby farmers managed to stop the fire with horse drawn ploughs and wet bags from engulfing their steep hill farms. (Many elsewhere did not succeed, and lots of folks were horribly burned). There was nowhere near as much wilderness of native vegetation and waste land back then though.
Of course, everyone had hessian bags in the past. They were a excellent fire suppression devices. I have often used this method to smudge out a grass fire. You can still buy them from McRoberts feed and grain in Morwell (I have) though curiously practically nothing comes in them any more. Imagine trying to put out a fire with one of the new poly bags!
The fire is now in part of the Morwell National Park (more or less just over the hill behind us). It is steep, heavily forested, difficult country. I know they have taken heaps of dozers and other earth-moving equipment past here though. I'm hoping they can keep it out of the Billys Creek section. So far, so good I think. I have just been for a drive around on our side of the Jumbuk Rd. All seems OK.
The weather is quite calm today (with slight rain forecast tomorrow) so it may be stopped before it reaches us, or on the road at the top of our property - otherwise it will be at the edge of Della's garden! It is cooler weather today (32C) with 30 tomorrow and 20s the rest of the week and no alarming winds forecast that I can see - so there is hope. About an hour ago (10:00 am 04/03/2019) they downgraded the risk from 'Emergency' to 'Watch and Act', so clearly the risk has moderated somewhat this morning.
Of course there has been no fuel reduction or firebreaks etc since they created the park, previously state forest and much better maintained then. The long grass in it used to be grazed down by sheep for one thing. Hundreds of koalas etc will be burned to death if the fire can't be stopped. This idea (National Parks) is the worst conservation imaginable.
This young koala was at our mailbox just the other day. They are certainly cute little guys.
<![if !vml]>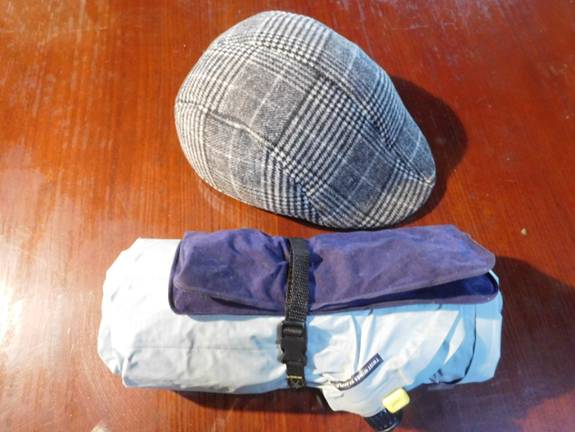 <![endif]>
The sheep have the paddocks fairly well eaten down. There is still some dry grass on the hill paddocks, but it is thin. We have pushed all the sheep into one mob in a two acre paddock along the creek where it is either green/bare earth, and we are feeding them big round bales of silage inside weldmesh circles. They should survive there. If the fire does come here it will have to first creep across the dry grass of the paddocks (downhill) to the house which is surrounded with reasonably well-watered green grass and plants.
We have three fire pumps, (one mounted on one of the Landies with a 1,000 litre cube of water). We have two generators which will keep the house and pumps running if/when the power goes out. We have lots of 3/4" hoses all around which we can pick up to hose down approaching flames. We have sprinklers on the roof and under the verandahs. Of course there are only two of us (not counting dogs who are going 'stir crazy'), and we are not as fit as we might like to be at present - but we will cope! It was a bit more tense last night. We were sitting for hours outside on the verandah with the sprinklers going all around us watching the ash fall like snow all about!
As a last resort, we can jump in the dam which is surrounded by bare earth or green grass, so we expect to live. (Everyone always expects to live: The Spanish have a saying, 'Everything has been going well up to now, said the peacock at the oven door'!) Of course we would also like to save the house and sheep which we have spent a large chunk of our lives creating.
Other people are also busily making their preparations all around us. There are all sorts of strange loads going by. Police have a road block at the Jeeralang Junction turn-off keeping all but locals (or those with a legitimate business) out. It is sad to think that there are low-life who will jump to take advantage of other people's misfortunes. For far too long there have been too many people just 'voting for a living'. Now almost half the population - it is no longer the Australia in which we grew up, and alas for that!
Local people have been posting some amazing photos of the fire. You can view some of them at a Facebook website my daughter, Merrin set up here. For example this video here:
https://www.facebook.com/TyersFireBrigade/videos/155325458721356/
(I had the link wrong earlier. Sorry.)
Della: '03/03/2019: The fire just behind us last night. Not looking good for today. The emergency map has us well inside the red zone now. The wind, when it picks up, is expected to blow away from us, so we might be lucky. Staying to defend at this stage, but the car is packed with a few things. Houses reportedly lost nearby: My heart goes out to those people. Emergency workers, volunteers and our amazing community are second to none in co-ordinating this emergency. This morning feels like the calm before the storm!
04/03/2019: All quiet and calm here, 5.00 a.m. Hardly a breath of wind in our valley. We have both slept reasonably well under the circumstances (with an ear to emergency updates). So far, so good. Thanks to everyone for kind messages and support'.
We will keep you posted. The firefighters (especially CFA) are as usual doing heroic work. I used to be a member for years (until I used up about 7 of my nine lives!) but I feel it is a younger man's task today. With this back and knee, and being all too likely to collapse with exhaustion from extreme heat and over-exertion it is wiser to not make myself a problem for others.
PS: Thanks for all the kind good wishes and statements of support.
PPS: I had hoped to be doing a post about a day trip on the Thomson River, or a 2-3 day trip on the Lower Latrobe but...The Deep Creek fire has caused the authorities to clear a number of tracks which they had previously closed or allowed to grow over. So, for example when the road blocks are lifted you will be able to drive down the Mitchell Creek Track (off the Cowwarr-Rawson Rd) , walk down the ridge with your pack raft and have a 3-4 hour paddle (through the best of the rapids) down to Cowwarr Weir or you might be able to put in above the Gorge from either the Marble Quarry or T9 Track. Of course the Thomson Dam fire has 'stolen' a lot of water from the river, so you will really have to pay attention to the Coopers Creek gauge height (minimum about .2 metre).
There is more water in the Lower Latrobe. It is a flat muddy river downstream from Morwell (so take your Sawyer Mini water filter). The best section(s) are from Rosedale down (2-3 days), but you can also put in at Crooks Lane (off Settlement Rd - look for St Albans Church on the corner). This will give you 1 very long day (or two short ones) on the river down to Longford mostly passing through forested country with abundant birdlife, etc. There will be a post about these trips when the fire risk abates - and the son is safely married! (Busy, busy!)
PPPS: We drove around the Deep Creek fire last week. Much of the area burned had been burned as recently as 2013 which shows how low their 5% 'target' fuel reduction is! Interestingly logged areas (even those which had been logged up to 10 years ago) did not burn! There is a lesson there! Before (and after) European settlement people used to burn as often as you could - so at least once a year, more often twice, just not allowing a fuel load to build up, and also creating an environment which supported abundant wild life (for hunting and eating!)
When we had the hill farm, Dobbins Hill (Jeeralang) I was always burning off. I used to be praised for this by the fire brigades who were nonetheless always being called by troublesome neighbours who refused to care for their surrounding land. When the 2009 fires swept through the property would not burn and so created a fire-break which saved many nearby lives! I can't imagine what good folk think all this unburnt fuel is doing. Creatures can eat/shelter in fresh growth, but dry dead stuff is no good for anything.
Someone I know has from time to time (naughtily) been making their way in to look at the Yarra Falls in the Upper Yarra Catchment. This area has not been burned since 1939. The debris on the forest floor, particularly on the ridges is 45-60cm deep. It makes walking very difficult as you sink into it 15-30cm and as there are branches/rocks etc underlying it, you are forever stumbling. If there is this level of fuel to the East of Melbourne the situation will be dire indeed if ever there are vast dry thunderstorm events sweeping into Melbourne from the North-East. It would be hard to stop such an unimaginable fire before it reached the Yarra.
Note: Wind Direction: On the Vic Emergency App or website if you want to know which way the wind is coming from you can click on 'Filters' and when you refresh the map it will show you. I usually use Ozforecast . If you click on the day it will reveal the wind speed and direction for every hour of the day.
27/02/2019: 'Beautiful' dinosaur tail found preserved in amber: https://www.bbc.com/news/science-environment-38224564?SThisFB&fbclid=IwAR2JP-EYy1NKWQqt2-Sk9sYCADUhFLTsiECUIHrz43rP5avqddtsT4BDcNU
25/02/2019: Twenty Most Popular Ultralight Hiking Posts: Just to whet your appetite as to what this blog contains I have gathered together some of my most popular posts over the last three years into one spot – and here they are. Each of them has been read by tens of thousand of people. Hope you enjoy them too:https://www.theultralighthiker.com/2019/02/21/twenty-most-popular-ultralight-hiking-posts/
20/02/2019: The Saddest Story Ever Told: As a deer hunter and farmer I am bereft at this awful story. Chronic Wasting Disease (CWD) has been slowly spreading through deer populations across the USA. As yet there are no reported cases in Australia I am aware of, but old sheep farmers such as ourselves will be aware of its similarity to the Scrapie Epidemic during the 1930s which necessitated over one-third of Australia's sheep being slaughtered to eliminate it. Ever since the Australian Quarantine Service (AQIS) has had to maintain the strictest protocols to keep it out from countries where it is endemic (such as eg in Europe).
<![if !vml]>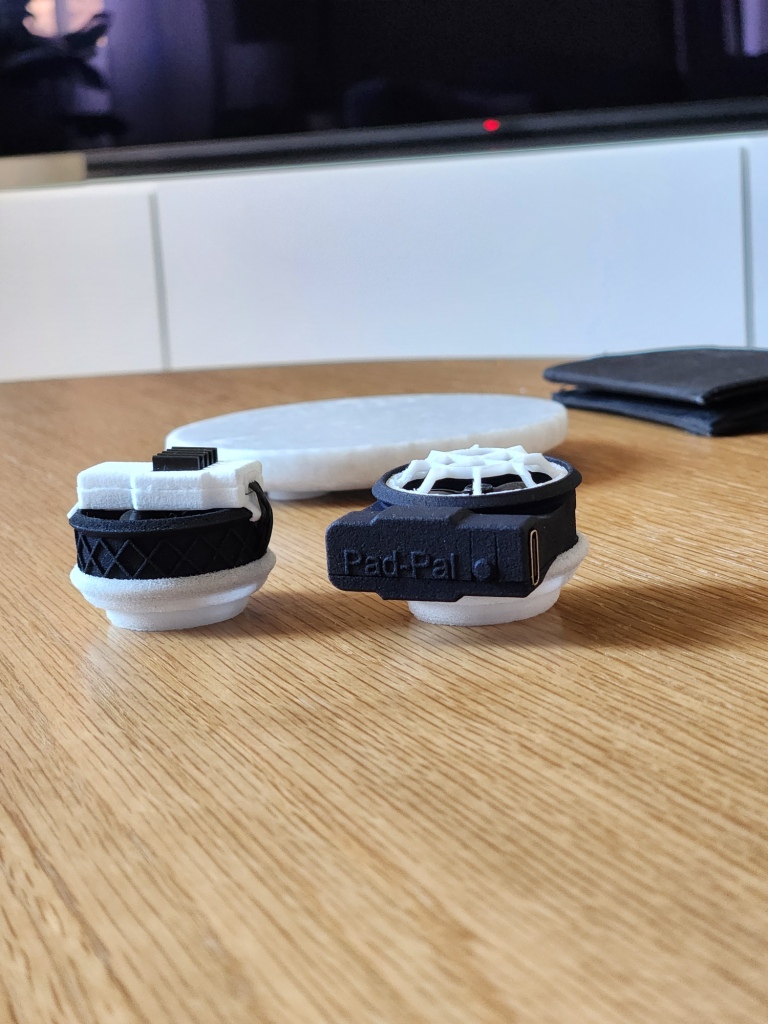 <![endif]> Elk infected with CWD[/caption]
Our Finnsheep for example had to endure 7 years in completely closed quarantine on Wardang Island SA followed by a further 7 years at Hay NSW. The disease can 'hide' for generations only to pop up again. AQIS has now developed a testing regime involving genetically engineered mice so that all the testing/quarantine can be carried out in the laboratory within about 15 months. It is now much cheaper to import sheep breeds - if you are so interested. I know there are a number of breeds I would have liked to have access to (eg Icelandic) but I doubt I will be starting any other agricultural enterprises at my age!
CWD (like Scrapie) is a prion disease similar to 'Mad Cow' Disease and Creutzfeldt-Jakob in humans. It is 100% fatal, and unless checked would lead to species extinction. No vaccine is even possible. For twenty years we spent over $10,000 pa testing for Johnes disease, a similar wasting disease (but caused by a bacterium) in order to ensure that the sheep we sold were 100% free of it. Money we will never recoup in sales, but such costs are just part of the immense public service farmers do to protect the public and provide them with cheap, safe food and other agricultural products. Now, fortunately we are able to administer a simple $2 per head vaccine on a once-in-a-lifetiime basis. Only yesterday we had clients here from the the Gulf Emirates buying sheep which we could guarantee are disease free and representing the world's best Finnsheep genetics.
You can see from the photo that the poor animals suffer horribly. There are sound reasons why we have strict immigration and quarantine laws. It is not hard to imagine that a similar disease might have put paid to the Neanderthals or the Denisovans, our giant 'cousin' species which are (mysteriously) no more. Both were fairly obviously smarter and stronger than we are, so strictly speaking you would expect it would be them who are common and us who are extinct. Such diseases can be grim reapers.
Hunters in the US and Canada have a serious problem. It would be well-nigh impossible to eradicate the disease from the wild populations now that it has spread over tens of States. Meat testing is available to prevent its spread to hunters but obviously much greater care with carcass handling will be necessary to ensure you are not infected.
Here in Australia we managed to eliminate Srapie and Foot and Mouth Disease and to prevent the introduction of so many other 'nasties' - Lyme Disease for example.I note however that a small child recently died horribly from Rabies contracted from a bat bite. Nonetheless, as you can see such terrible things can spontaneously arise, so we need to be ever vigilant. If you see animals behaving strangely in the bush and suspect that they might be infected with something unusual, you need to report it.
There is a sheep breed known as Booroola Merinos which are also hyper-fertile like Finnsheep except their fertility is carried on a singe gene so that in the normal course of events only half their progeny will have it. By enormously careful breeding the SA Dept of Ag managed to create a line of them which had two copies of the gene so that all their progeny would carry it. Some sheep have a gene which confers an immunity to Scrapie. You can imagine engineering sheep to have two copies of this gene and so eliminating the disease in sheep (in Europe for example).
In wild elk with CWD it would be more difficult but you would expect the animals which had such an immunity to have superior survival characteristics – which is no doubt why the animal in the photo above carries an ear tag ie so that scientists can learn about the disease, even though it seems awfully cruel to keep it alive. Scientists have engineered sterile mosquitoes in much the same way in order to eliminate malaria. Perhaps this dread disease (above) can be controlled before it causes shocking ecological damage.
Many of us dream of one day drawing a block for the wapiti (elk) ballot on NZ's South Island. It would be so much nicer to see the elk in this condition. I'm sure you will agree:
<![if !vml]>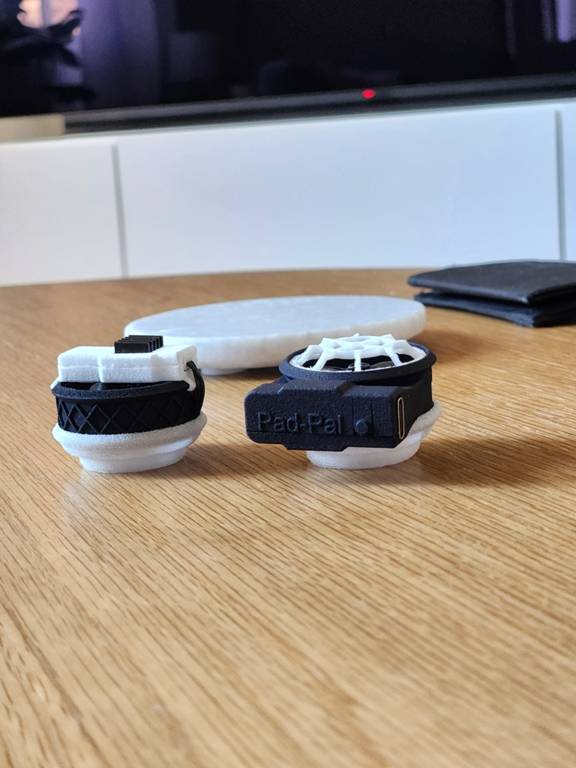 <![endif]>
See: https://www.popsci.com/chronic-wasting-disease-humans-hunting#page-2
16/02/2019: A truly ultralight tool kit: https://www.atlasobscura.com/articles/cia-issued-rectal-tool-kit & https://www.atlasobscura.com/places/international-spy-museum https://www.youtube.com/watch?time_continue=1&v=98cl0z2YPzs
15/02/2019: Landing in Nuuk, Greenland: https://twitter.com/RayRedacted/status/1089387557941661696 PS: I thought Lukla was fairly exciting!
13/02/2019: Sand and Sea Training: I am starting to recover a bit from my back op so time for a wedding anniversary toddle around Sandy Point/Shallow Inlet South Gippsland Vic. As usual Spot leads the way through the Tea Tree tunnel to the inlet.
<![if !vml]>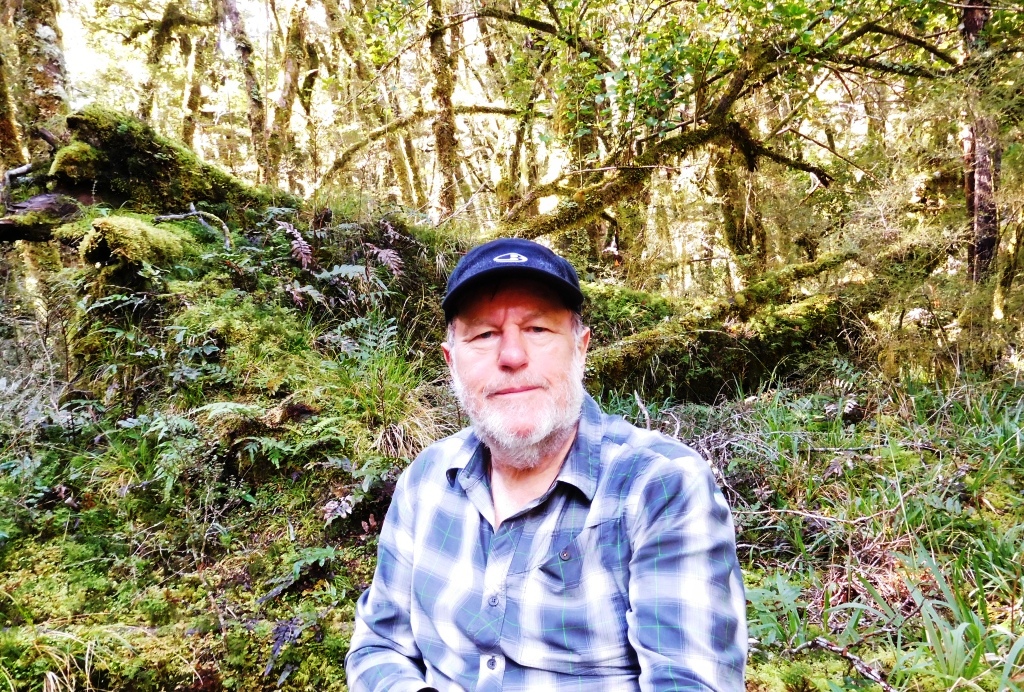 <![endif]>
Where we are greeted by this wonderful view. Wilsons Prom in the distance.
<![if !vml]>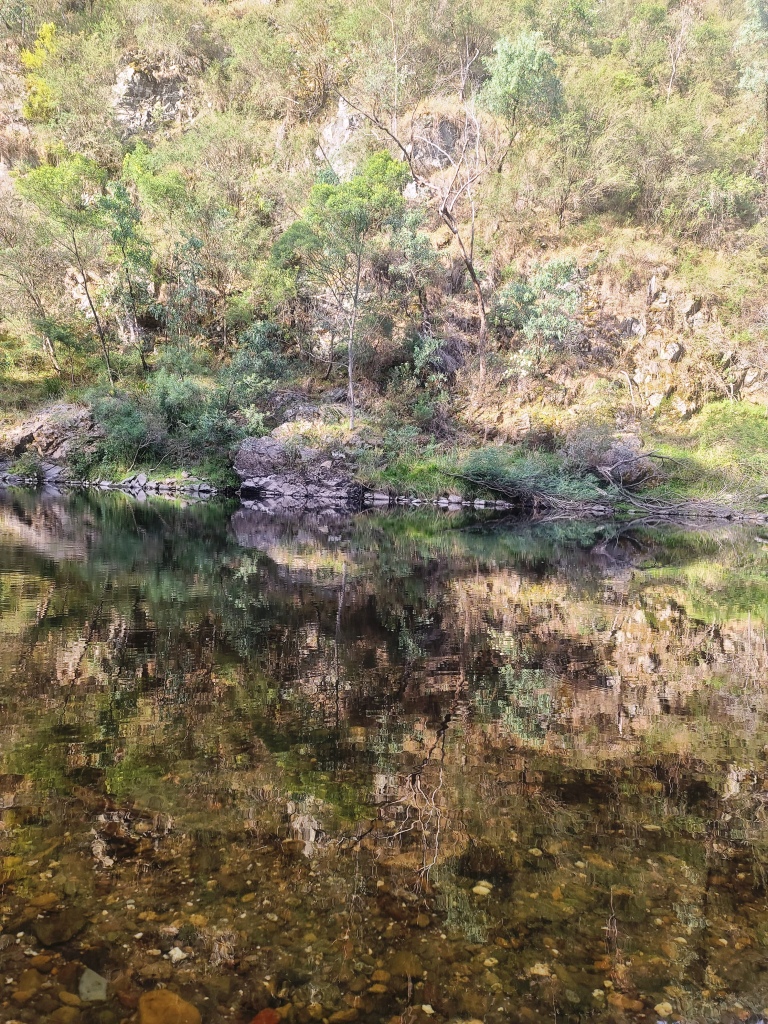 <![endif]>
You can see it a little more clearly here.
<![if !vml]>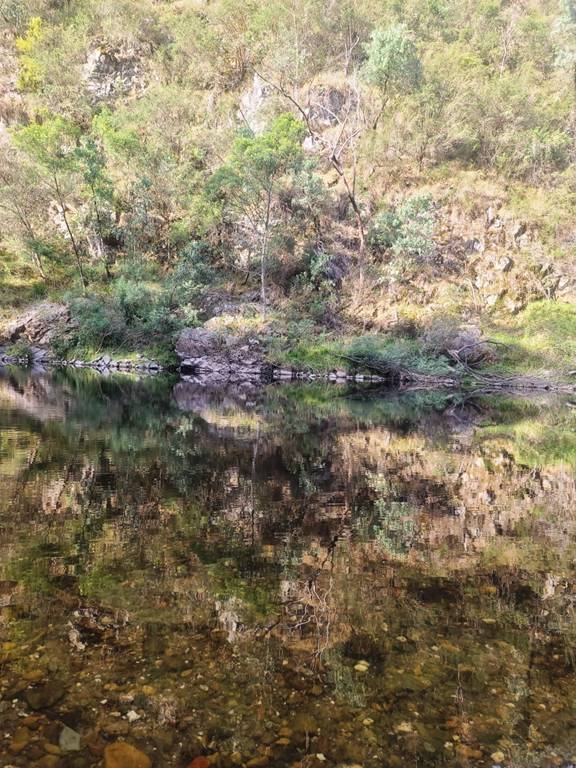 <![endif]>
You can see why it is called 'Sandy Point. (I do love these unimaginative, evocative names (Stony Creek, Deep Creek, Murderer's Hill etc)
<![if !vml]>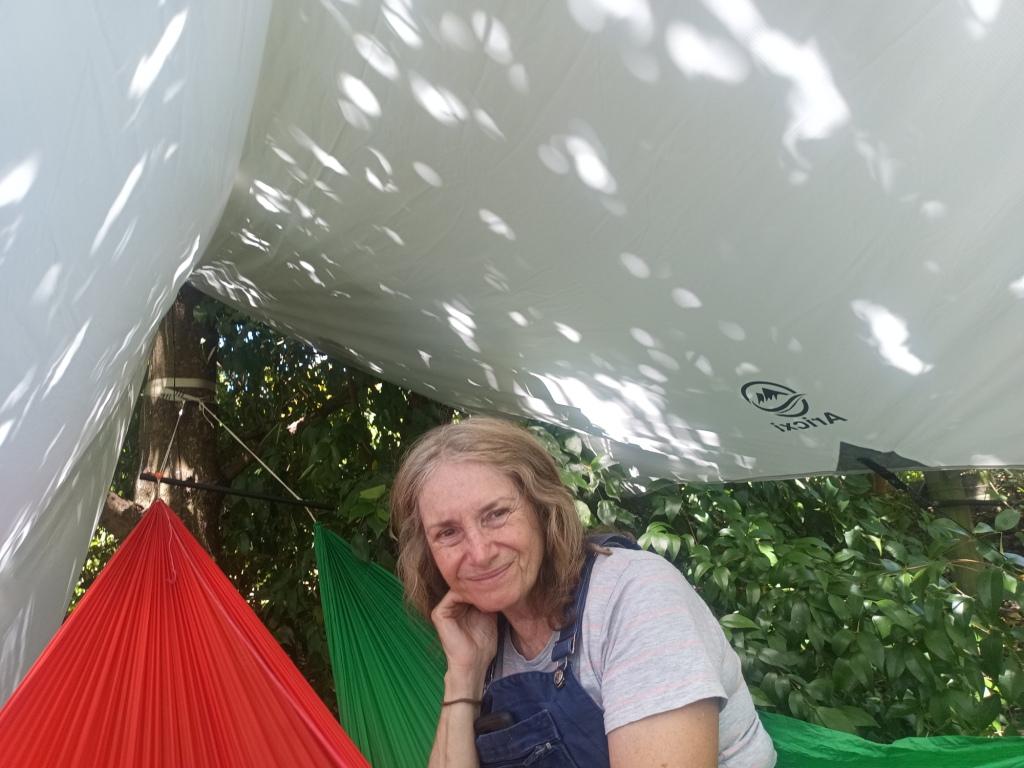 <![endif]>
It might be the Sahara Desert.<![if !vml]>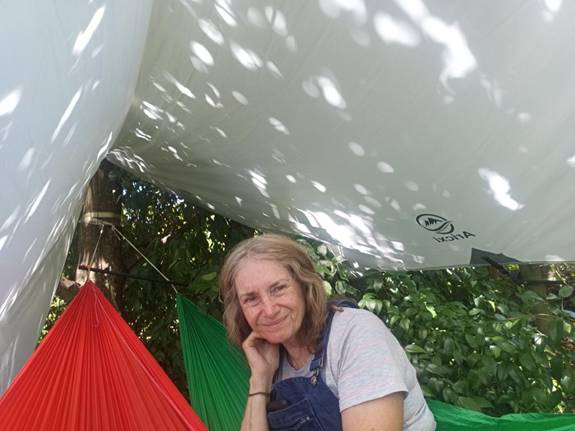 <![endif]>
Those beautiful patterns in the dunes.<![if !vml]>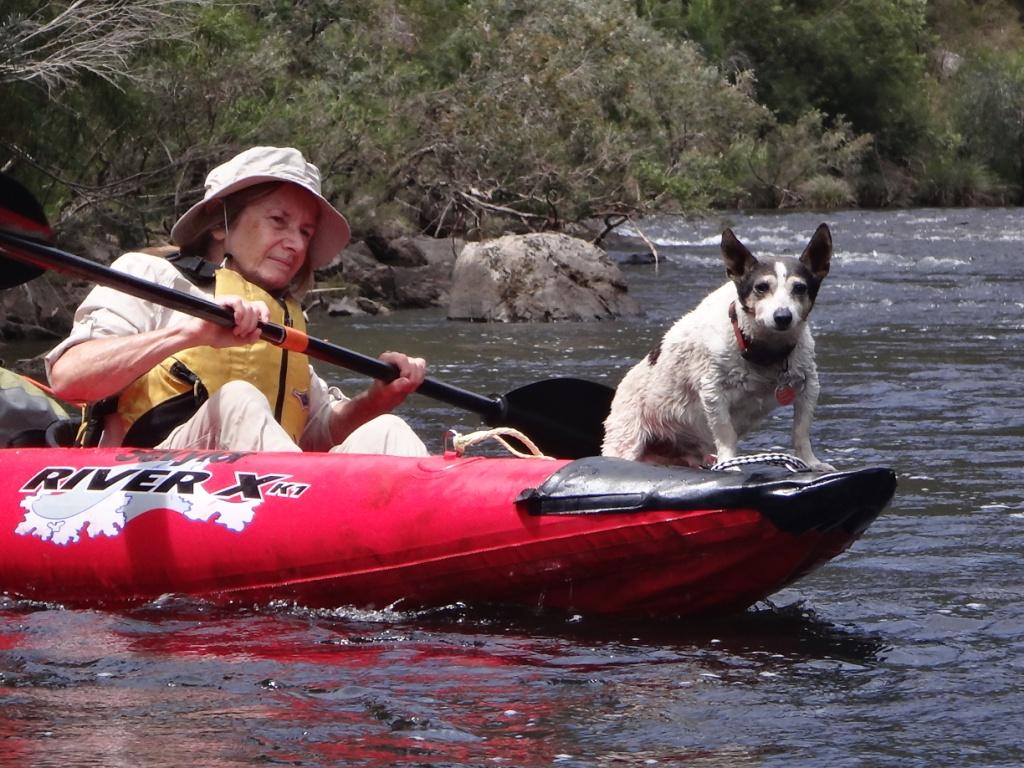 <![endif]>
Just the odd succulent finding some nutrients somehow.<![if !vml]>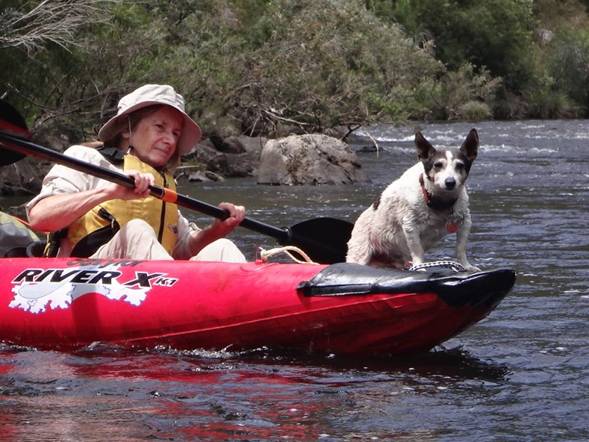 <![endif]>
The inlet is such a deep azure.<![if !vml]>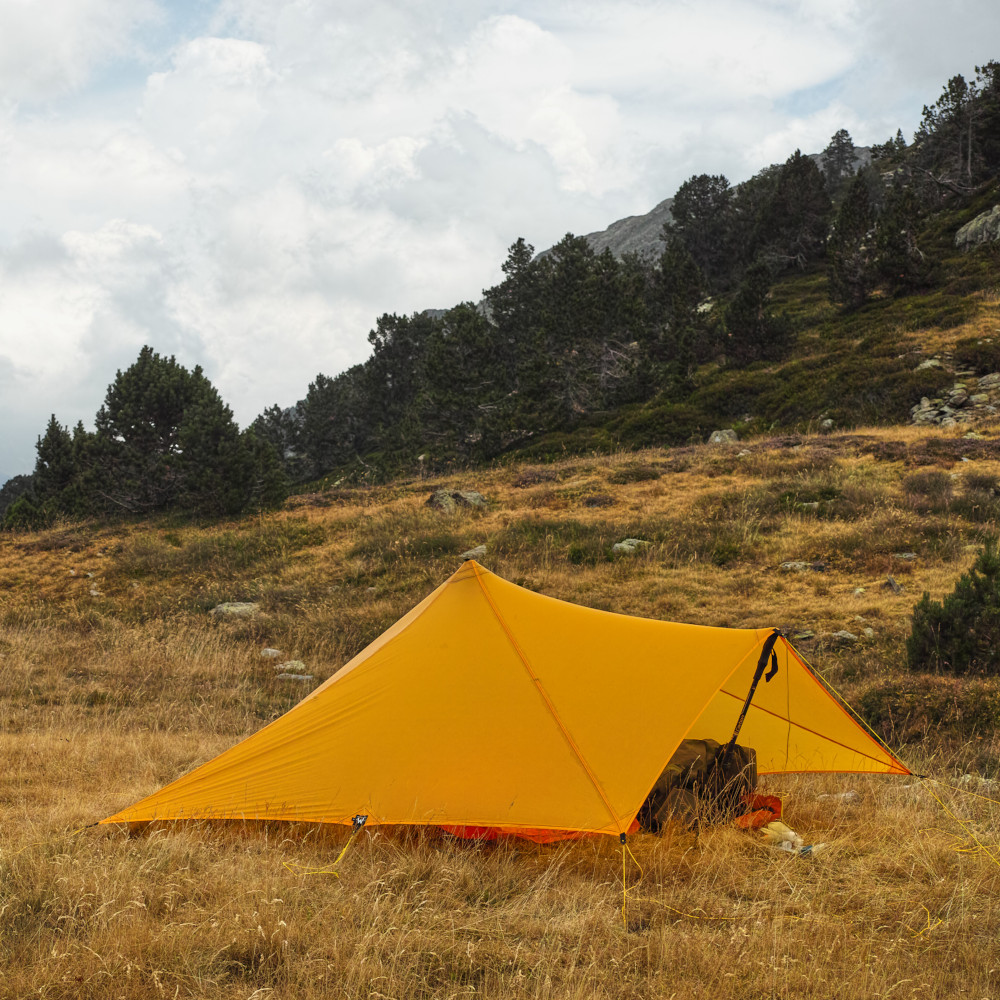 <![endif]>
As you can see I had to sit down frequently, but I am getting there.<![if !vml]>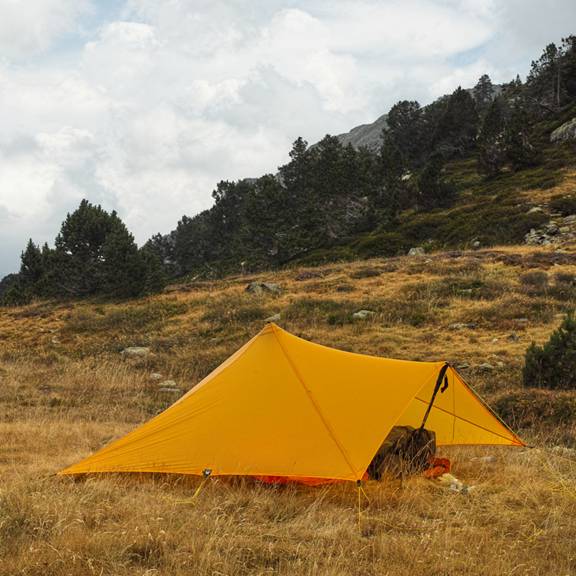 <![endif]>
You can walk all the way around the inlet. There are even a couple of small freshwater creeks as well as water at Sandy Point township (supermarket, liquor take away etc), and the Shallow Inlet Caravan Park. There is not much between there and the Darby River or Fairy Cove however. Lots of birds to see though.
<![if !vml]>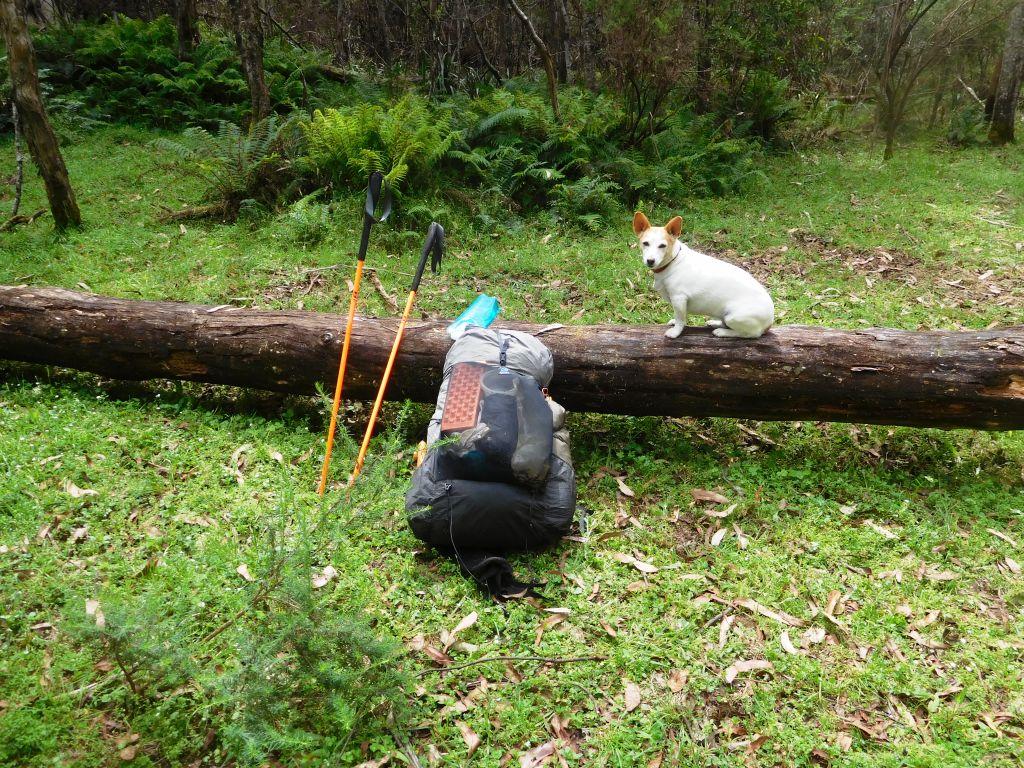 <![endif]>
Afterwards we had a delightful meal at McCartins Hotel, Leongatha. Some people can eat an enormous chocolate mousse like this without putting on weight.
<![if !vml]>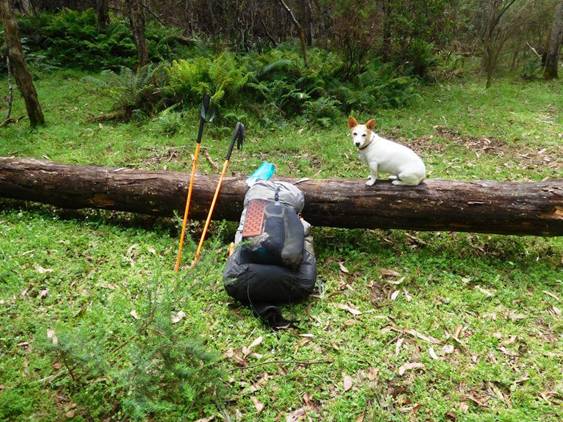 <![endif]>
This is my first 5 km 'outing'. I had planned to be on the Dusky Track by February's end, hoping to hear a moose roar echo around the fiords one more time in my life, but I just won't be fit enough this year. Perhaps next. They do sound something like a Koala Bear such as this little fellow who was at our mail box this morning when I went to bring it in. There are lots of koalas to be seen in the sugar gums all along the South Gippsland Coast too.
<![if !vml]>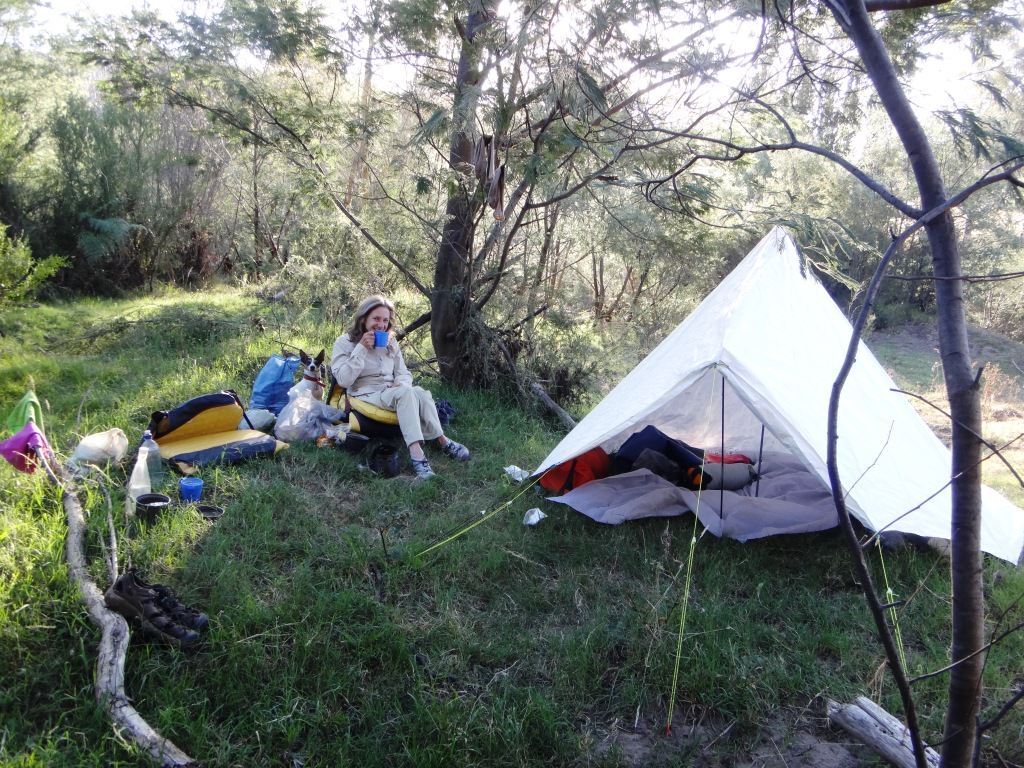 <![endif]>
We have lots of blue gums in our road for guys like this to eat. View from our mail box.<![if !vml]>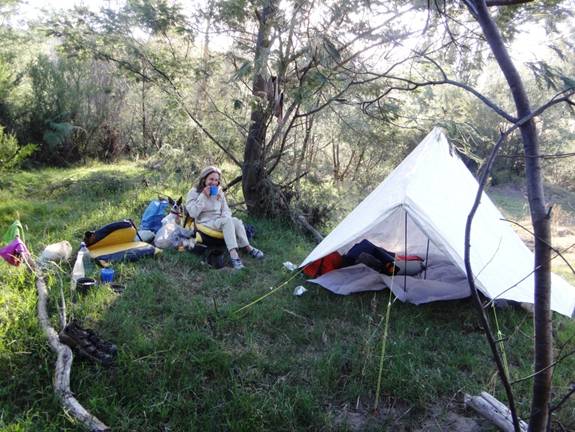 <![endif]>
See Also:
Here are some sections of it beginning at the Phillip Island end:
http://www.theultralighthiker.com/george-bass-coastal-walk-2/
http://www.theultralighthiker.com/a-walk-on-the-wild-side/
http://www.theultralighthiker.com/venus-bay-no-4-beach-gippsland-victoria/
http://www.theultralighthiker.com/andersons-inlet/
http://www.theultralighthiker.com/liptrap-to-the-five-mile/
http://www.theultralighthiker.com/the-five-mile/
http://www.theultralighthiker.com/liptrap/
https://www.theultralighthiker.com/2018/11/05/liptrap-to-the-five-mile/
http://www.theultralighthiker.com/waratah-bay/
https://www.theultralighthiker.com/2019/02/12/sand-and-sea-training/
http://www.theultralighthiker.com/killer-bees/
http://www.theultralighthiker.com/the-isthmus/
http://www.theultralighthiker.com/on-the-tip-of-the-tongue-2/
http://www.theultralighthiker.com/to-the-lighthouse/
http://www.theultralighthiker.com/glamping-wilsons-prom/
http://www.theultralighthiker.com/nooramunga/
http://www.theultralighthiker.com/there-is-simply-nothing-like-an-old-port-walking-trail/
http://www.theultralighthiker.com/sale-common/
http://www.theultralighthiker.com/blond-bay-lake-tyers/
http://www.theultralighthiker.com/blond-bay-roseneath-reserve-hollands-landing/
http://www.theultralighthiker.com/beautiful-east-gippsland/
8/02/2019: DIY Crampons: I bought a pair of Yaktrax Pros for my Everest Base Camp walk. You need some extra traction when you are going to be crossing glaciers like the Khumbu where a fall can be decidedly fatal. I have since seen even lighter ones such as Vargos but I need such things so little I doubt I will be replacing mine. If i had thought about DIY I could have saved myself a few bucks as the series of suggestions below illustrate. A few 1/4″ nuts and some cable ties or even just a used bike tube and a bit of spare time and you are good to go! People are so ingenious.
<![if !vml]>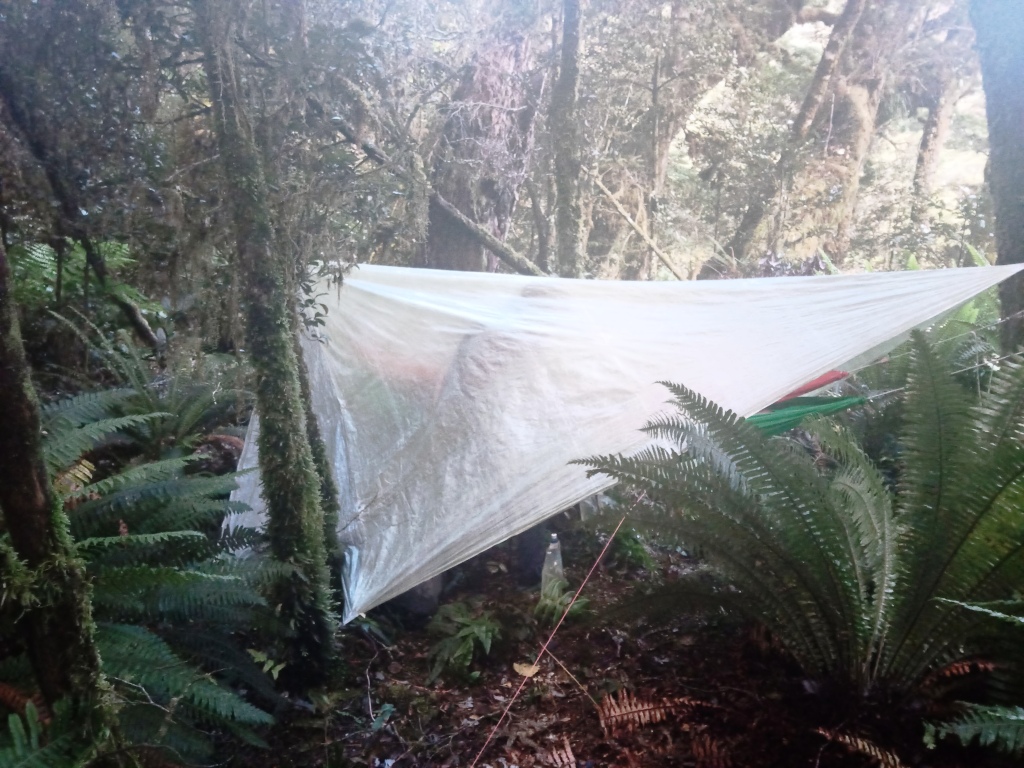 <![endif]>
https://www.instructables.com/id/Better-No-Cost-Crampons/
https://www.instructables.com/id/No-Cost-Crampons/
https://www.instructables.com/id/Emergency-Crampons-for-Ice-and-Snow/
https://www.instructables.com/id/Assured-Foot-Ice-Cleat-Walkers/
See Also:
https://www.theultralighthiker.com/2016/07/02/4wd-boots/
6/02/2019: To Build a Fire: Jack London was one of my favourite writers when I was a kid He wrote lots of stories especially about the Klondike gold rush at the turn of the C20th. If you have never read White Fang or Call of the Wild for example it is about time you did. They are just about the best animal stories ever written. What a pity London died prematurely at 40 of a common ailment – kidney stones otherwise literature would be replete with many more of his great yarns. This 1908 short story gives a breathtaking example of his virtuosity and of the hardships faced in the Canadian wilderness, but also underlines in very heavy ink the importance of being able to light a fire in all weathers – else don't be out in them! Read on: https://www.theultralighthiker.com/2019/02/04/to-build-a-fire/
1/02/2019: A Complete Cure for cancer Next Year – that would be nice: https://www.jpost.com/HEALTH-SCIENCE/A-cure-for-cancer-Israeli-scientists-say-they-think-they-found-one-578939
31/01/2019: Best $5 Spent on Camping Gear Ever: What is the most useful piece of gear you can buy for $5? Over the years I have posted about lots of things I carry which cost less than $5 – and some which cost nothing at all! You will notice many such items in my gear list on this post: A Gorilla in the Hand but here are my first twenty which just came to mind in no particular order:
Reflective Guy Line and reflective clam cleat cord locks, I posted about these here: The Perfect Guy Line I saw both these items over at Amazon (.com.au actually) when I was looking for something else – I had just put in a search for 'Tent' and then selected "Cheapest First' (as you do) and these soon came up (eg 10 cleats for $1.38!) – and so too many other interesting items which also answer the question, the Loop Alien (under another name, for example). I realise even this early in this post that I could have posed the dollar limit of the question at $2 (or even $1, or 'For Free'!) and still had quite a long answer. <![if !vml]><![endif]>
A 100 ml plastic 'spice' bottle as the foundation for the fishing kit as featured in The Ultralight Fisherman. Mine cost me $1.39 (the sticker said) but I could have used an empty Nurofen bottle 'For Free' (I have gone through enough of them with this bad back – it is slowly getting better, Thank You) – though it would have been a little heavier. A number of fishing essentials to fill out the fishing kit would also come in at well under $5: a couple of bubble float, a small collection of flies, swivels, leaders…
Self Threading Needles: I bought a set of 4-5 for around $3 from Spotlight. I have only ever used one as I have never managed to lose it but it strikes me as almost certainly false economy not to carry two – how much can they weigh? I have done some pretty fancy repair work with it. Della would be quite proud of my seamstress work. The needle now lives in the fishing kit as I would use the line for the repairs.
Minibic Lighters. I always carry 2-3 of these. They are cheap, light and reliable. Sometime (as I have often argued eg How to Light a Fire in the Wet) they will save your life – either by preventing you freezing to death or being killed by a wildfire (you start a back burn to create bare ground to survive on before the fire arrives). You could include in this category some commercial firelighters or a section of bicycle inner tube which works really well and does not deteriorate over time. It can also be used as a 'springer' on a set line overnight so you have fresh fish for breakfast. Is there anything better in life? I will leave the answer to that question up to you…Still talking of fishing these Speedhooks are also great.
Ultralight Tripod: A piece of string and a plastic thumbscrew are all you need to make an excellent 4 gram tripod. A very few pennies well spent. I found the crews on eBay – where else?
Photon Torch: I still like these little 7 gram guys guys even though there are now better ultralight torches such as these which will make an 11 gram rechargeable head torch – though they cost more than $10!
Minnow Gripper. <![if !vml]><![endif]>These are a good choice for a spare ultralight tarp clip, though there are others to choose from (which can even be used to make a kayak). These are the lightest though.
A whole variety of stoves can be had for $5. <![if !vml]><![endif]>For example there is my own Egg-Ring Stove. There is Jim Wood's classic Super Cat Stove. The Soda Can Stove. Ray Garlington's YACC Stove. The Fancy Feast Stove.
Wrist Band Compass: <![if !vml]><![endif]>I always have one of these on my watch band. They cost around $2, as do these excellent watch bands which ensure you never lose your self-winding watch which you should always use as they don't go flat and let you down..
Ultralight bottles and jars. You can use the micro-dripper bottles for liquids (the kind that eye-drops come in). The little screw top aluminium jars (in various sizes eg from eBay) are excellent for creams – and no doubt many other uses I have not dreamed of.
Cutlery & Crockery. Most of my stuff in this category either comes from $2 stores (though often costing $1!) or they are containers left over from some type of food – like the bowls which come with Sirena tuna and beans for example. I used also to use Chinese takeaway soup spoons (as I have not found anything so light and serviceable. Carrying two is a good idea in case one breaks. This would still be good advice even if they had cost you $100 each, as it is very annoying finding you have lost your only spoon about 8 hours walk behind you! This is the voice of experience speaking!
Mini Carabiners. Lots of these are available even for less than $1 each though the better ones (which will hold 150 lb!) such as those often sold by businesses such as Zpacks (US$6.95 Jan 2019 for 4) or Mountain Laurel Designs (from US$3) with their company logos printed on them are much better – and weigh less than 3 grams. They have many uses: I use one to attach my tent to my pack so that I don't find myself at the end of the day without it!
Ultralight Ultra Sharp Knives from 3 grams. <![if !vml]><![endif]>These plastic scalpels are great too – and will butcher a mature sambar deer. I have.
Ultralight Pillow. I really like these approx 17 grams (small) & 27 gram (large) Graham Medical Flexair Pillows. They are excellent for hiking and backpacking. The two sizes measure 14.5″x10.5″ & 19″x12.5″ They cost pennies: US $35.16 for the small & $43.41 for the large per box of 50! 70 cents each. Seriously!
Tyvek. Usually costs me about A$6/metre so many useful things (such as a dog coat for example) can be made for <$5, but a bit over 3 metres or $20 worth will make a variety of excellent DIY tents which have the added advantage that they are reasonably fire resistant so that sparks anyway will not melt a hole in them. I have even trialed a square metre (around $2 worth) as a fire umbrella to keep my fire from going out in the rain. We allowed the fire to get a little big and the Tyvek a little close but the concept worked fine and weighed zilch – a couple of ounces anyway – far better than having your warming fire go out in the rain anyway!
Whoopie Slings. As you can make these yourself from <$5 of Dyneema cord I am including them here. You can also use them for an adjustable centre line on your hammock or even for guy lines. Just a great idea.
A Variety of hut booties <![if !vml]><![endif]>can be made from material which costs less than $5 (though you may have to spend more than $5 to buy the larger quantity. For example these Toughened Foam Flip Flops or these No Sew Sandals made from a car inner tube and some blue foam or shoe inserts.
Windscreens. You can buy a variety of very nice titanium windscreens for around $10 (I particularly like this one) but obviously you can make your own from a strip of aluminium flashing which will certainly cost under $5 unless you have to buy the whole roll. You can also make a trail baker with it.
The Ultralight Bush Chair. <![if !vml]><![endif]>This chair is a genius idea and I again thank Jenny for her contribution. If you visit sale items you will get enough fabric to make it for under $5 but you would probably be better to use a high-end fabric such as Ripstop by the Rolls Robic or Mountain Series perhaps their 1.7 oz at US$7.95 per yard (Jan 2019) as you are going to want this item to last for years.
Dragon's Breath Shot-Shell (each). Probably not available in Australia, and not really about hiking or even hunting – but I just love them!
What the folks at Reddit thought
Some other interesting suggestions
Other Ultralight Hiker Budget Ideas:
http://www.theultralighthiker.com/2018/03/03/ultralight-hiking-on-a-budget/
http://www.theultralighthiker.com/2018/03/24/budget-pack-mods/
http://www.theultralighthiker.com/2018/11/04/beginning-hiking/
http://www.theultralighthiker.com/2018/08/31/3f-tents/
http://www.theultralighthiker.com/2018/09/10/make-your-sleeping-pad-warmer/
https://www.theultralighthiker.com/2017/07/13/60-diy-ultralight-hiker-ideas/
See Also:
https://www.theultralighthiker.com/2016/08/20/a-gorilla-in-the-hand/
https://www.theultralighthiker.com/2014/12/14/the-perfect-guy-line-for-a-hiking-tenttarp/
https://www.theultralighthiker.com/2017/05/10/the-ultralight-fisherman/
https://www.theultralighthiker.com/2016/10/08/self-threading-needles/
https://www.theultralighthiker.com/2015/05/26/how-to-light-a-fire-in-the-wet/
https://www.theultralighthiker.com/2015/03/30/photon-torch/
https://www.theultralighthiker.com/2016/09/27/11-gram-rechargeable-head-torch/
https://www.theultralighthiker.com/2018/10/06/minnow-gripper/
https://www.theultralighthiker.com/2015/03/15/best-tarp-clips-link/
https://www.theultralighthiker.com/2017/10/07/willow-kayak/
https://www.theultralighthiker.com/2015/08/26/worlds-lightest-tarp-clip/
https://www.theultralighthiker.com/2013/05/08/supercat-hiking-stove/
https://www.theultralighthiker.com/2015/07/24/soda-can-stove/
https://www.theultralighthiker.com/2015/03/09/diy-side-burner-metho-stove/
https://www.theultralighthiker.com/2018/03/04/new-fancy-feast-stove/
https://www.theultralighthiker.com/2014/11/13/watch-bands-for-hikingbushwalking/
https://www.theultralighthiker.com/2017/05/19/ultralight-ultra-sharp-knives-3-grams/
http://www.theultralighthiker.com/2017/08/25/diy-super-ultralight-pillow/
http://www.theultralighthiker.com/2018/03/02/tyvek/
http://www.theultralighthiker.com/2015/08/30/tyvek-jack-russell-rain-coat-13-grams/
http://www.theultralighthiker.com/2017/09/16/fire-umbrella/
https://www.theultralighthiker.com/2017/06/02/whoopie-slings-what-a-great-idea/
https://www.theultralighthiker.com/2018/09/21/whoopie-sling-guy-line-tensioners/
https://www.tiergear.com.au/11/products/adjustable-hammock-ridgeline
https://www.theultralighthiker.com/2018/09/21/whoopie-sling-guy-line-tensioners/
https://www.theultralighthiker.com/2016/10/23/toughened-foam-flip-flop/
https://www.theultralighthiker.com/2016/10/23/no-sew-sandals/
https://www.theultralighthiker.com/2016/09/22/fifteen-gram-blue-foam-flip-flop/
https://www.theultralighthiker.com/2015/02/24/spare-shoes-great-for-river-crossings/
https://www.theultralighthiker.com/2015/07/09/windscreens/
https://www.theultralighthiker.com/2017/09/22/ultralight-windscreen/
https://www.theultralighthiker.com/2018/06/27/clever-titanium-windscreen/
https://www.theultralighthiker.com/2016/08/26/the-ultralight-bush-chair/
https://www.theultralighthiker.com/2018/04/21/dragons-breath/
14/01/2019: Well, it is certainly summer-time: 38 degrees on the verandah, and the garden offering its bounty of stone fruit. Our newish apricot tree offered its first picking this morning, while a batch of apricots from Bryn's tree is simmering on the stove to be mixed with whipped cream, mascarpone and a dash of grand marnier to become a fairly enticing apricot fool. The huge basket of golden queen peaches will need to be preserved too. They are delicious fresh, but our stunted tree overdid itself this year, so it would be ungrateful to waste them! I will work on those tomorrow!
<![if !vml]>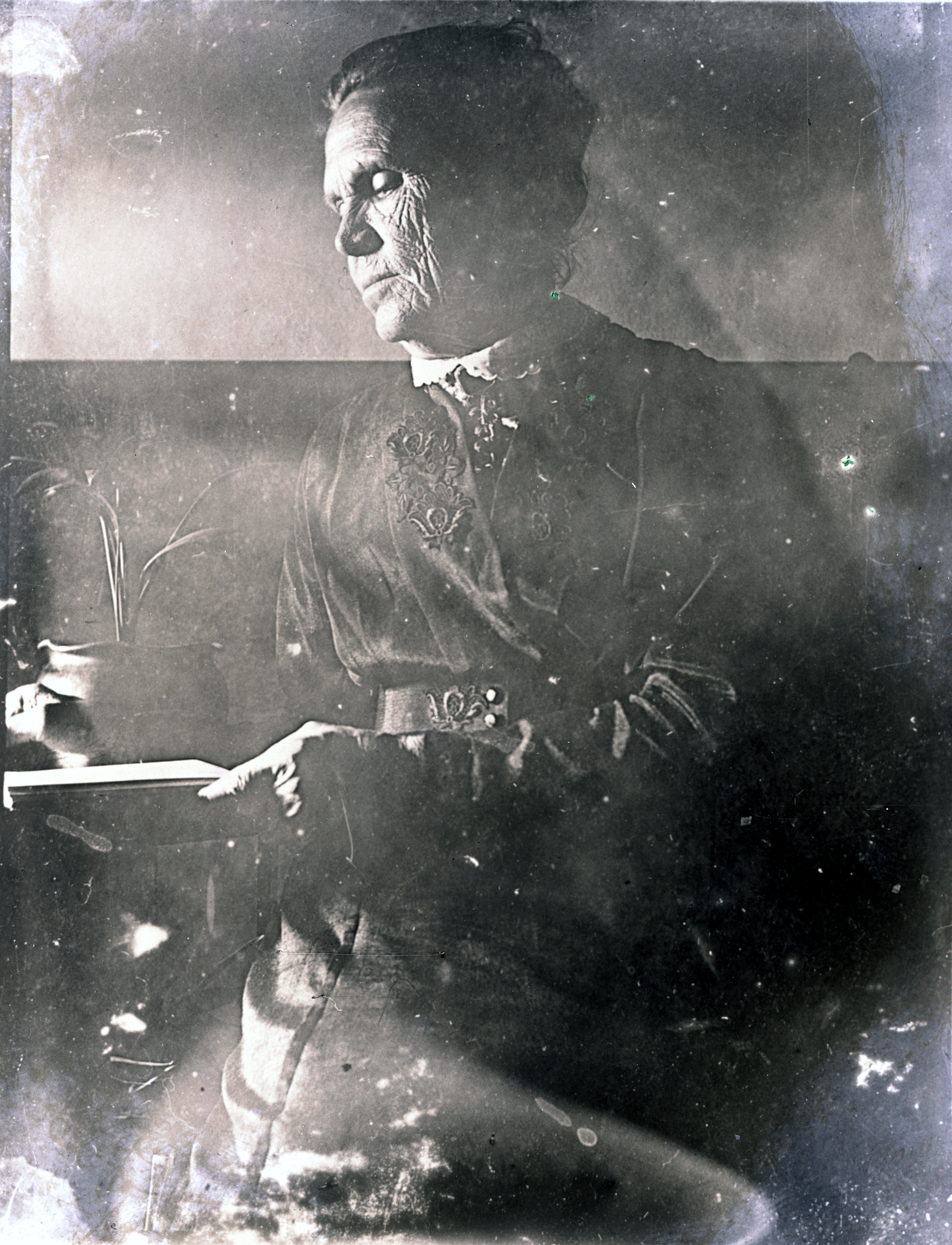 <![endif]>
14/01/2019: 'How to Grow Old' by Bertrand Russell (1872-1970). Great advice from the modern world's greatest philosopher, a three time Nobel prize winner: https://sites.google.com/site/gobenyan/essay
<![if !vml]>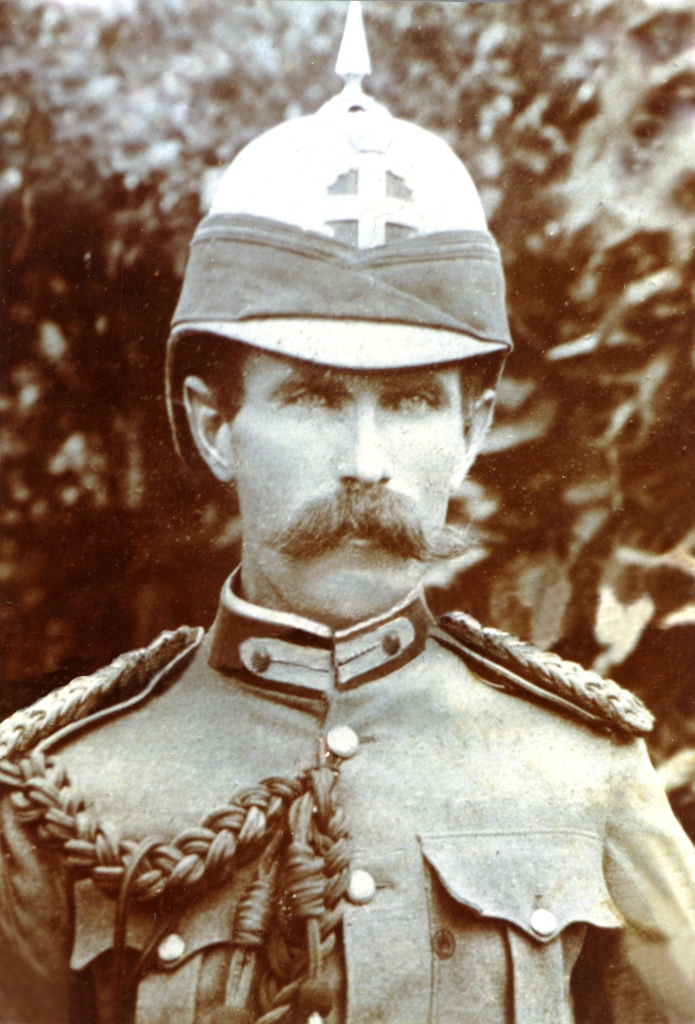 <![endif]>
11/01/2019: What a great 'whodunit': https://www.popsci.com.au/science/nature/did-a-gigantic-bird-really-eat-a-neanderthal-child,514746
07/01/2019: Dry Change 5.7 oz: The Massdrop Veil range has to constitute just about the lightest and cheapest dry change you can carry when hiking. I have had the similar thing in Montbell (a few grams lighter) and dearer for many years. I have used them a lot (of course mostly in camp) and they are still as good as new. I have never found that they grow at all clammy in the temperatures I generally am out in (ie autumn and winter Victoria, Australia).
So long as you don't require warmth in your dry change they are fine. I usually carry some Montbell down garments and some down socks, as well as an insulated beanie for when it it going to be really cold. When it is going to be particularly cold I carry some wool thermals instead of the 'wind' gear
<![if !vml]>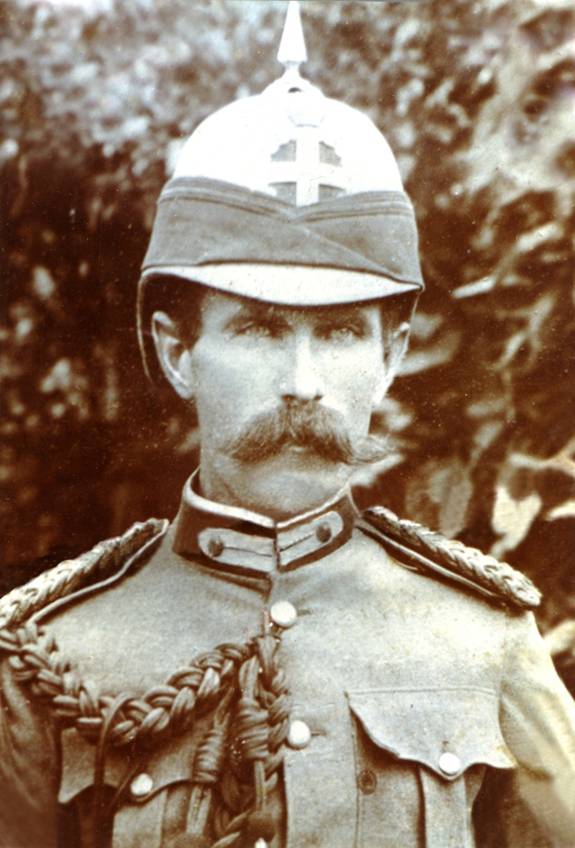 <![endif]>
https://www.massdrop.com/buy/massdrop-veil-wind-pants US$59.99 85 grams
Specs
Midnight blue
15d ripstop nylon with DWR finish
100% windproof
11 CFM breathability
Hip pocket doubles as stuff sack
Drawcord waistband
Elastic cuffs
Lightweight YKK zippers at cuffs
Weight, size M: 3 oz (85 g)
<![if !vml]><![endif]>
https://www.massdrop.com/buy/massdrop-veil-wind-shell US$59.99 77 grams
Specs
15d ripstop nylon with DWR finish
100% windproof
11 CFM breathability
YKK reverse-coil front zipper
3-panel contoured hood
Zippered chest pocket doubles as stuff sack
Elastic cuffs, hem, and hood trim
Athletic fit
Center-back length: 29.5 in (75 cm)
Weight, men's M: 2.7 oz (77 g)
Total = 162 grams 5.7 oz & $119.98.
NB. Some people wear these 'wind' garments as their everyday hiking garments. This would work out fine on the trail, and they would likely last as long as you would expect – but they would certainly not be suitable for bush-bashing.
See Also:
http://www.theultralighthiker.com/2018/09/28/a-wind-shell-and-an-umbrella/
http://www.theultralighthiker.com/2018/08/16/how-many-clothes-should-i-take-in-my-pack/
http://www.theultralighthiker.com/2018/01/23/ultralight-clothes-pegs-for-hiking/
http://www.theultralighthiker.com/2018/08/17/hiking-washing-machine/
http://www.theultralighthiker.com/2017/10/01/ultralight-shorts-28-grams/
http://www.theultralighthiker.com/2016/09/17/vapor-barrier/
http://www.theultralighthiker.com/2016/09/21/montbell/
http://www.theultralighthiker.com/2013/12/29/hiking-pants/
07/01/2019: Rubisco. You may not have heard of it but it is the enzyme responsible for photosynthesis and thus practically all life on earth. Unfortunately it is woefully inefficient (ergo there is no God) but photosynthesis can be engineered to be more efficient using different enzyme pathways. These scientists have improved plant productivity by 40%. That is seriously big news: http://science.sciencemag.org/content/363/6422/eaat9077
03/01/2019:
Victorinox @work USB Multi-Tools:
The Midnight Manager would be an excellent everyday carry tool. I would consider replacing my favorite older Victorinox Signature Lite (24 grams) knife (on Fruugo for A$54 – Jan 2019) with this because of the USB . Actually I already replaced it as my everyday carry with this Leathermaan Micra (51 grams) mainly because the latter has a solider pair of scissors I need to cut my big toe nails (both of which have thickened up when they grew back from having dropped heavy objects on them). If you haven't (yet) got this peculiar problem, have a look at this collection of Victorinox USB multi tools.
'The Victorinox @work collection is for the rugged outdoorsman who embraces modern technologies. Each item in the series features a host of versatile stainless steel tools and a removable 16GB USB 3.0/3.1 stick with a read speed of 115 MB/s and a write speed of 25 MB/s. The Jetsetter@work has six tools including scissors, a bottle opener, a Phillips screwdriver, and a wire stripper. It comes with silver Alox scales. For more functionality, go for the Midnight Manager@work. Featuring a whopping 10 functions, it also includes an LED light.
Small Pocket Knife with Removable USB Stick
<![if !vml]>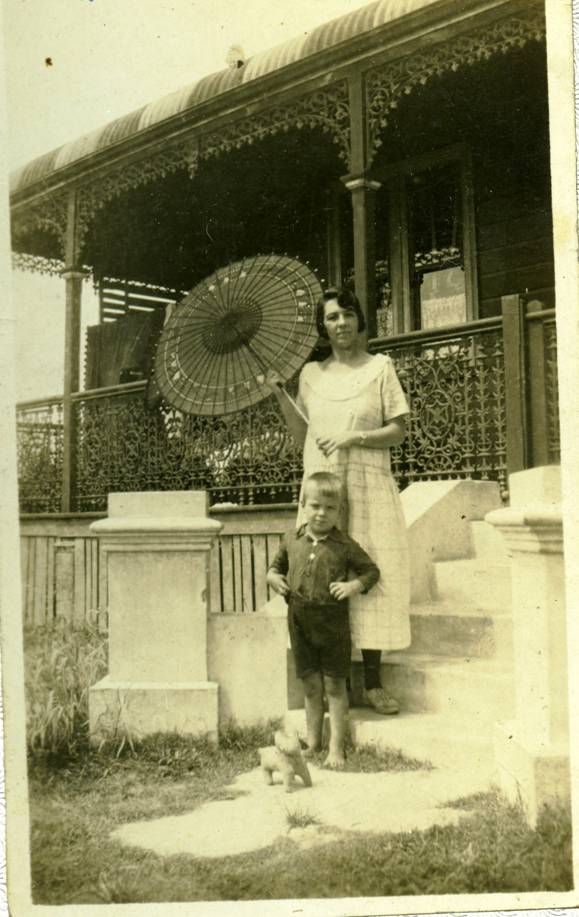 <![endif]>
Tools
USB stick 3.0/3.1
tweezers
pressurized ballpoint pen
small blade
scissors
nail file
screwdriver 2.5 mm
key ring
Dimensions
| | |
| --- | --- |
| Height | 18 mm |
| Net weight | 34 g |
Prices vary but seem to be around A$90
<![if !vml]> <![endif]>
Jetsetter@work
Alox handle
6 functions
USB stick 3.0/3.1
Scissors
Bottle opener
Wire stripper
Phillips screwdriver 0 / 1, magnetic
Key ring
Dimensions: 2.3 x 0.7 in (5.8 x 1.8 cm)
Weight: 1 oz (28.3 g)
<![if !vml]><![endif]>
Midnight Manager@work
ABS/Cellidor handle
10 functions
USB stick 3.0/3.1
LED light
Pressurized ballpoint pen
Small blade
Scissors
Bottle opener
Wire stripper
Phillips screwdriver 0 / 1, magnetic
Nail file
Screwdriver (2.5 mm)
Key ring
Dimensions: 2.3 x 0.7 in (5.8 x 1.8 cm)
Weight: 1.6 oz (45.4 g)
USB Specs:
Victorinox
Stainless steel tools
Removable multifunctional data carrier with 3.0/3.1 USB stick
16GB capacity
Interface: USB stick 3.0 Type-A / 3.1 Type-C
Read speed: 115 MB/s
Write speed: 25 MB/s'
Signature Lite (for comparison)
Tools
small blade
scissors
nail file
screwdriver 2.5 mm
LED
key ring
pressurized ballpoint pen
Dimensions
| | |
| --- | --- |
| Height | 12 mm |
| Net weight | 24 g |
Details
| | |
| --- | --- |
| scale material | ABS / Cellidor |
| Size | 58 mm |
| Blade lockable | No |
| One hand blade | No |
<![if !vml]>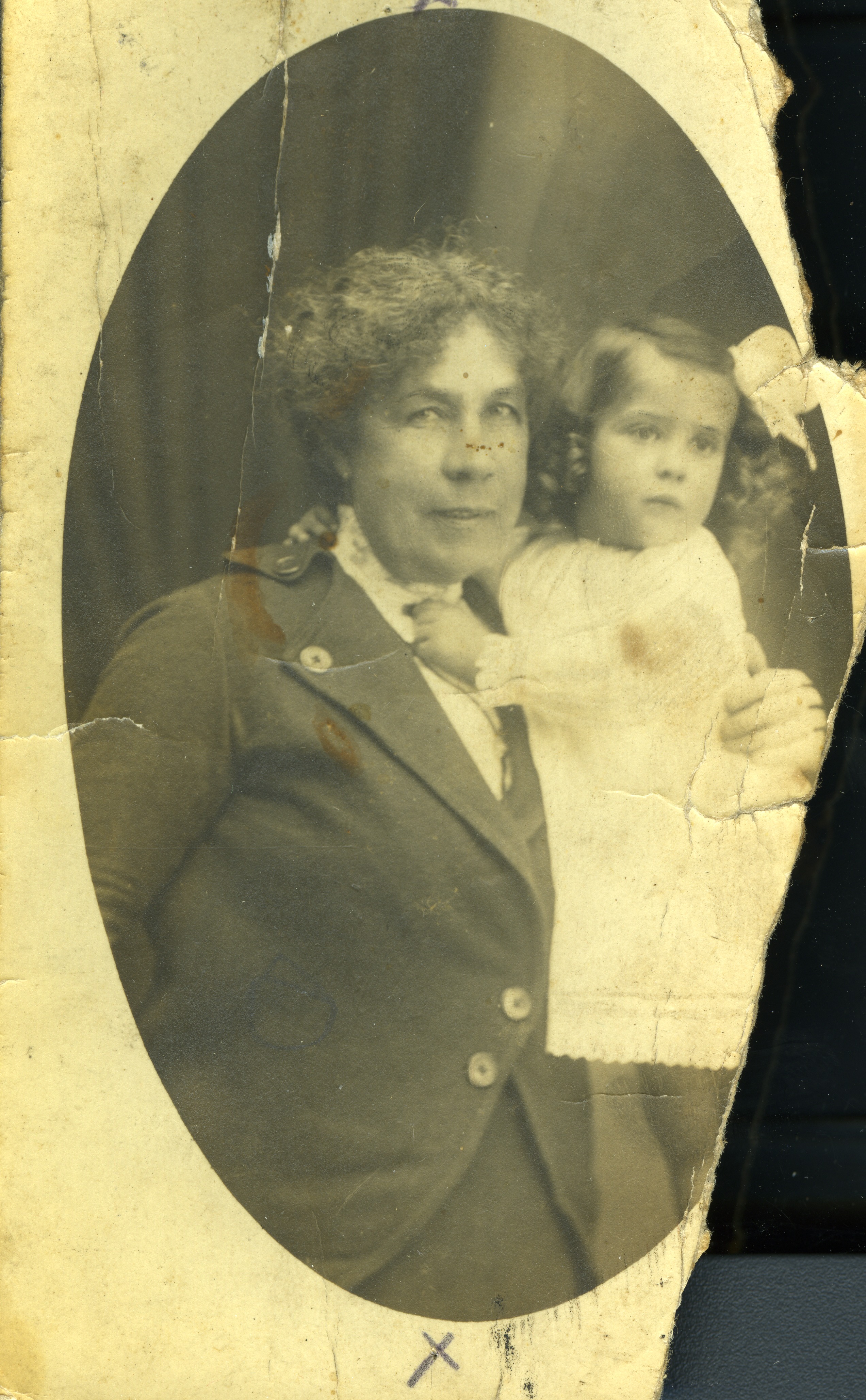 <![endif]>
02/01/2019: What a wonderful approach to thieving bastards. Do play the video: https://www.businessinsider.com.au/nasa-engineer-mark-rober-makes-glitter-bomb-parcel-thieves-2018-12
01/01/2019: More Fun in the Rain: Ponchos, Umbrellas or Raincoats? That is the question. What's the best way to stay dry in the rain and enjoy yourself in the outdoors while doing so? I have been soaking wet, all over, every 'warm' layer down to my skin, more times than I can count. Mostly of course it was when I was hunting sambar deer with hounds in the Gippsland mountains, a pastime I loved passionately and pursued enthusiastically for over thirty years. I regret nothing.
This was my second 'Harpoon' whom I had to give away to fox hunters when foxhounds were (stupidly) banned by the 'government' of Victoria in 2005. The Government alleged that these hounds would attack deer or other game, but my beloved hounds never laid a glove on anyone or any thing. He had gotten a bit fat from his enforced retirement here. On a single hunt he could run himself from this condition to looking more like a greyhound in shape – and might have covered 70-150 kilometres in a day. (On the flat he could do 40kph for a sustained period). I had often covered 30 myself chasing after him – I could take some short-cuts; he had perforce to follow wherever the deer led!
<![if !vml]>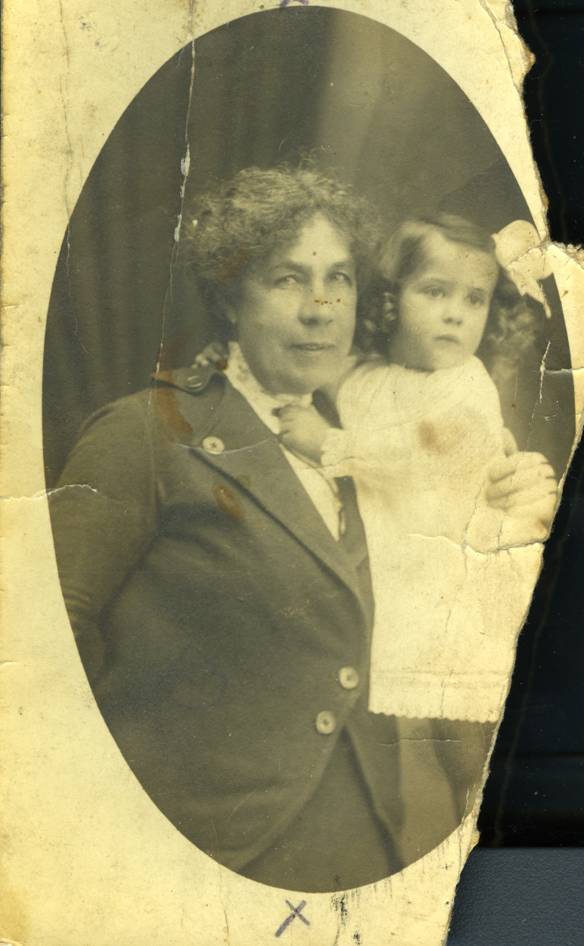 <![endif]>
This is he in the dog pens on the day he left me forever, a very sad day for me as three generations of Joneses had hunted with hounds in Oz (four, counting my kids) – but no more! – strangely I do not have a (decent) photo of a single hound in the forest in all that time, or more than a handful of blurry photos of my actual hunting.
It was all much more about 'doing' than anything else – and pictures were very expensive. I mostly have to rely on memory alone to conjure up images of those faraway days. He would be long ago dust now, but what a magnificent hound he was – and so too the first Harpoon. I hope he has descendants somewhere, and that they still get to hunt something.
A Flourbag Stag 1990 – another wet day by the look of the raincoat, the waterproof hat and the sodden woolen trous. I often used to hunt it by myself back then sometimes taking a deer bailed in the Thomson at sunset, perhaps below Bruntons. After the 2008 fire there was a huge pile of the poor beasts boiled alive in a hole just below the Flourbag Bridge not quite being able to make the refuge of the deeper water of the river in time before the awful flames consumed them. Poor forest management is such a dreadful thing.
This chap I put up just by myself. He was on the other side of this overgrown track which I was running along towards the hunt. He foolishly decided to cross it just as I came around the corner. The old SMLE or Mauser (I forget which) spoke, and stopped him in his tracks. There are lots of folks think you have to own some expensive gun, but there is no better gun than these old WW1 weapons that you can have for a song (just A$100 or so) – and they are indestructible! They were the only ones I owned until my wonderful wife gifted me a new gun for my 50th birthday in 1999! A Browning Lightning.
<![if !vml]>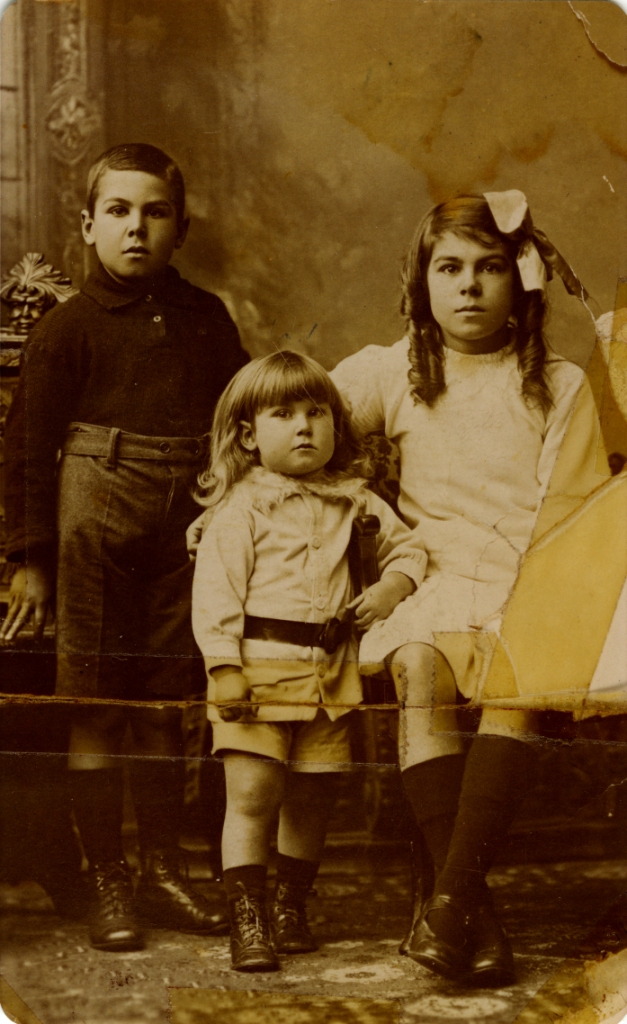 <![endif]>
A Deep Creek Stag 1990. You can see I wore heavy wool clothes back then. I recall I had to wear yet another layer in the 80's and warmer socks too – it was much, much colder back then, though it was warmer still than it is today earlier on than that. Weather is changeable.
<![if !vml]>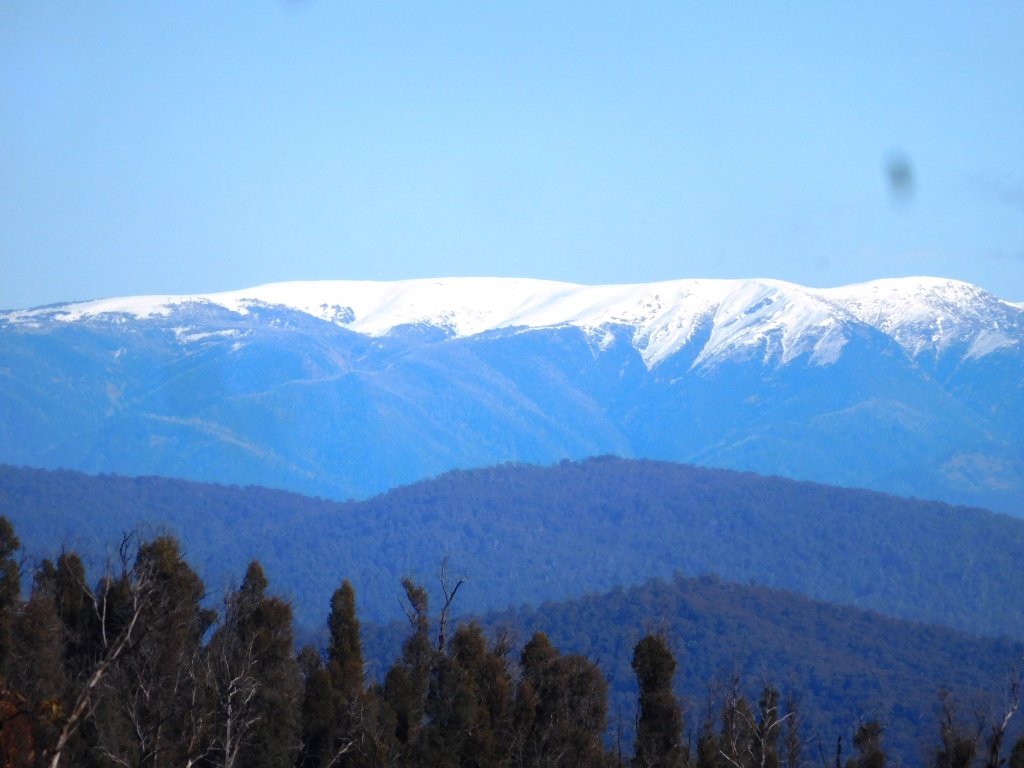 <![endif]>
A Ross Creek Stag also 1990 – I must have afforded a roll of film for the camera that year. Times were often that tight! This stag was so large bodied that it needed the two of us to roll him over to gut him – even on that steep slope. He probably weighed well over half a tonne!
<![if !vml]>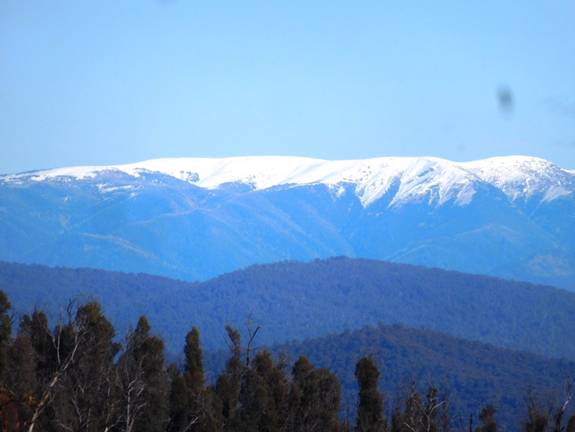 <![endif]>
Frankly I loved wet day hunting. Everything seems slowed and quieted by the prevailing dampness. Usually there was no-one else about. Most folks think they will dissolve. Once you find a deer, it is easy to follow his tracks in the moist earth. Though the echoing voices of the hounds are somewhat muffled too, the sound is controlled by the rain; everything seems to move more slowly yet you can keep up better as you don't overheat so much. There has never been rain wear made which will not soak you to the skin while pushing as hard as you can go through wet bush in a deluge.
Remember too that I always did this in winter in the mountains where the temperature was never much above freezing. Moving along a ridge or walking up a creek where the vegetation was thinner would enable your body heat to dry you out somewhat, then you would be ploughing through the thick stuff again trying to get to a bail-up or to cut off a deer eg heading for a saddle, and you would soon be soaked with ice-cold water again.
Maybe you can imagine me thundering around this rock pile, slipping and sliding.
<![if !vml]>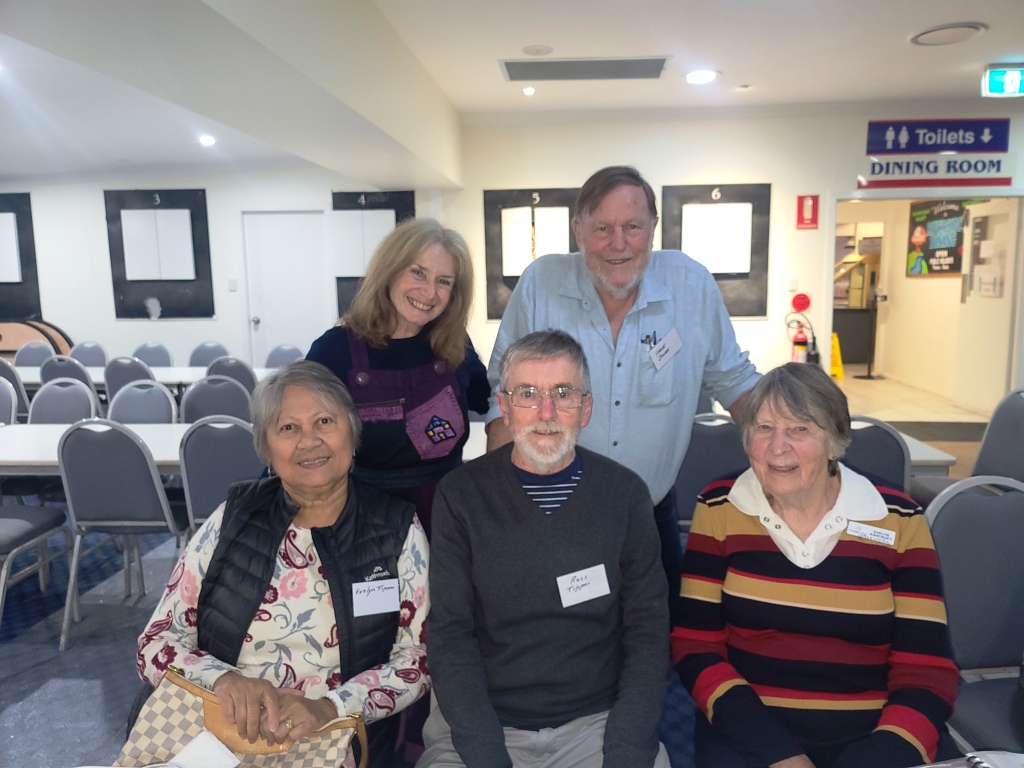 <![endif]>
And then splashing on upstream hoping to get to a bail-up, or forcing my way through that thick wet stuff to the side of the creek?
<![if !vml]>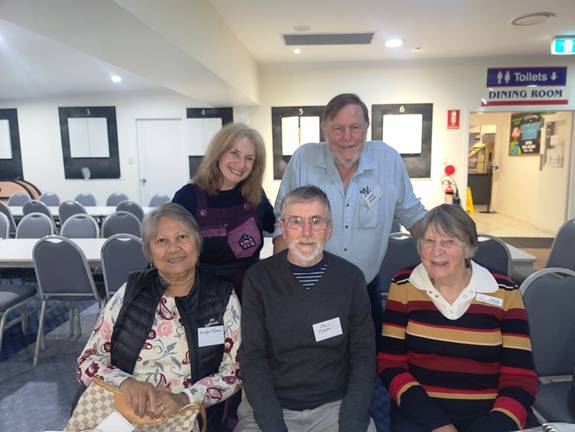 <![endif]>
Of course I would often also fall over in a creek when I was hurrying up or down it, my feet slipping on wet rocks (some boots are better/worse for this, mostly worse) and over I would go, often completely under the water.
Yet I was young(er) and fat enough I never felt cold till the end of the day when I stopped. And of course I always wore wool which insulates you well even when it is wet. Then I was back at my truck and had a dry change of clothes and (soon) a warm fire (you really must learn to light a fire in the wet) and a cook-up of sausages and onions on bread (with sauce of course) and potatoes roasted in the coals smothered in fresh butter. What a delicious repast.
A couple of stubbies of beer never hurt either! In recent years I swapped to overproof rum – when hiking at least, as my toddy at day's end. Now I am completely tea total, which at least lightens your pack substantially on a multi-day hike – in my case by more than a kilo! The penalties one has to pay to be 'the ultralight hiker'!
And of course I always had a shelter such as the one below to keep me dry while I ate my evening meal and maybe waited for a few last hounds to come in – or often enough I would sleep in the shelter and hunt again the next day – rain or shine. I do so miss those days, but I am enormously glad I had them. I am greedy for such pleasures – thirty years or more was not enough! I have had another dozen years hunting without the hounds now – and they have brought me many pleasures.
Here is one of my old mates Brett Irving enjoying a couple of cans of VB as he shelters from the rain before a cheery fire on the Tambo years ago (c2000). A couple of blokes can easily sleep dry and cosy under such a simple shelter – you might drop the height a bit for sleeping to create more horizontal room. This height is for standing or sitting. This tarp probably cost me less than $A10 and was used for decades and is most likely still hiding in a corner of my shed even now! Well I know exactly where actually.
Brett had to go home to his wife but I had a couple more wet days of it to myself which was grand! The river flooded and neither deer nor hounds could cross, yet I was out all day every day sloshing through it, and loving it. I don't remember whether I took a deer or not, but it doesn't matter.Being out in the wet bush enjoying yourself while all the world is at work (and thankfully somewhere else) is just delightful!
Actually I recall I did take a deer, a small doe on the third day, small enough to carry out whole, rigged like a backpack (I was younger then). They have mysteriously closed most of this splendid area to hunting now (hounds anyway). I don't know who is supposed to manage the very numerous deer there in this case. On one of the days walking up a side gully I put up a mob of over ten of them. There would be more than that now!
<![if !vml]>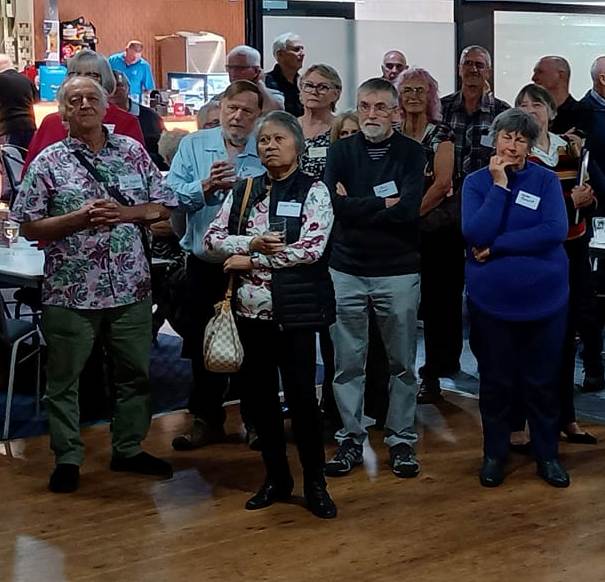 <![endif]>
Oh, here are two of my favourite old hounds: Poono (Triclour) and Belle her mother a Bloodhound-Foxhound cross – no better bitch was ever whelped. In Jacob's Creek in 1996.
<![if !vml]>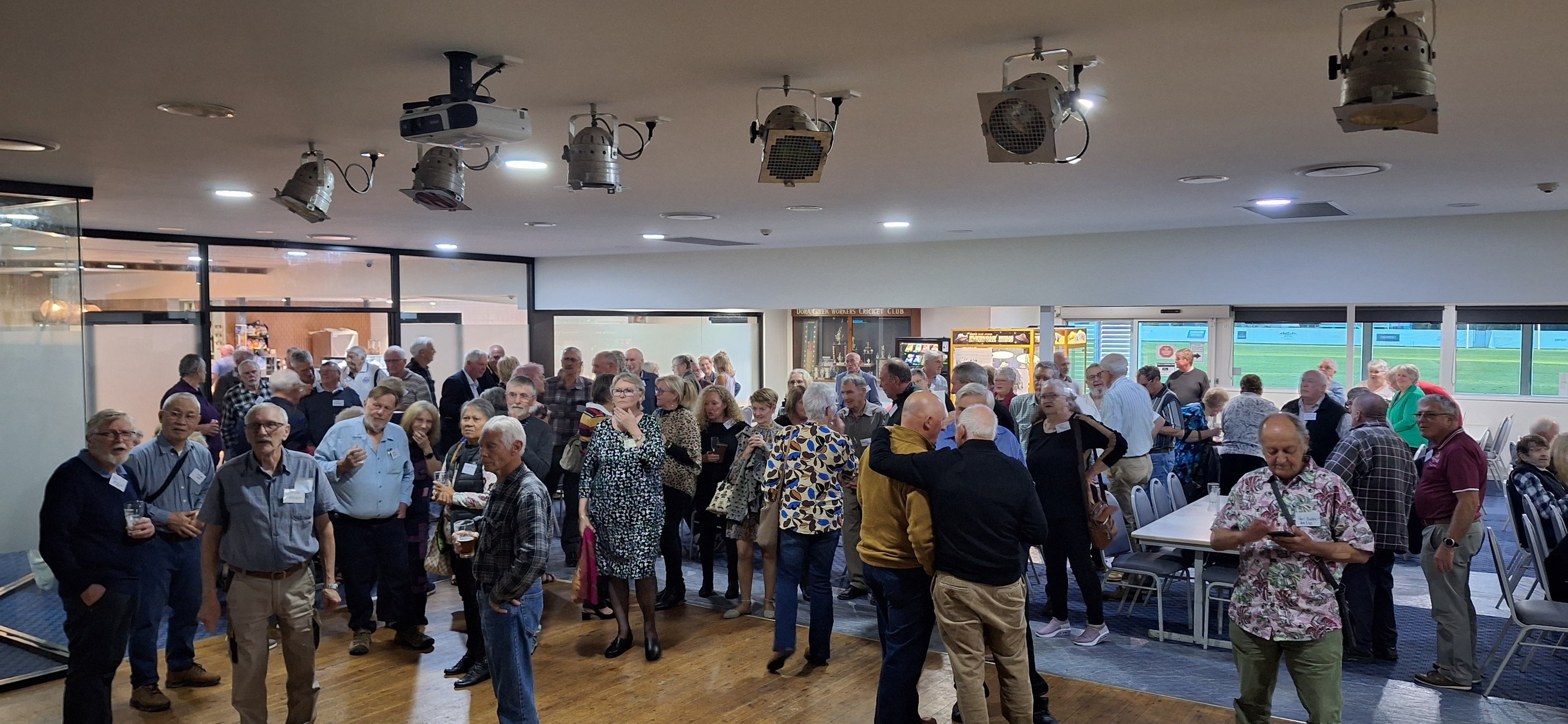 <![endif]>
There was a time (as you can see) when Della and I (at least) wore ponchos. Here we were in 2008 just after the fires walking along the Moroka (to have a good look at the fishing in the Gorge, apparently) These ponchos don't look the height of sartorial elegance do they, but this was a sub-zero day even though it was February? It was so hot at home we were looking for somewhere cool to go, but not that cool.
The thermometer on Stephen's truck read -6C when we started hiking. I own I was all for heading home (Della gets cold) but Stephen was all for forging on, so we did. We walked all day in the rain and camped that night somewhere by the Moroka. It was cold enough to freeze the water in your drinking bottle if you left it outside! Some of us did.
All day I had been being chyacked for collecting small bits of dry kindling along the way into a shopping bag I happened to have in the back pocket of my pack. Sometimes I would find a handful of dry leaves or twigs inside a hollow log, or some small dry twigs under an overhang, or s strip of the dry inner bark of a stringybark on the lea side of the tree – and so on. By day's end I had the beginnings of a fire – and Stephen did not. The Cleavers, needless to say had to warm themselves by our fire!
Mind you Stephen did catch a fish – something he was brilliant at. Here is one of my last photographs of him doing the same on the Tyers River in 2009. I can't believe it is eight years since I last talked to him. Carpe that old diem little ones. Tempus Fugit.
<![if !vml]>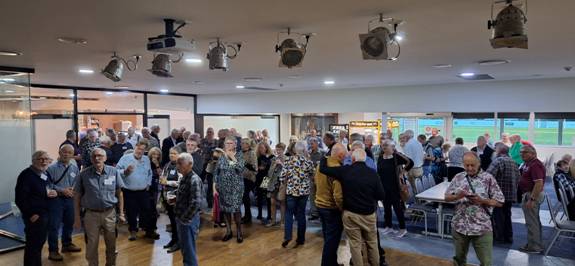 <![endif]>
The home made ponchos kept Della and I perfectly dry whilst the Cleavers' much more expensive (bought & guaranteed) rain coats had them wet to the skin by the end of the day – and cold. You do get more air flow in a poncho, particularly one that your pack thrusts up like this to make you look more like a pregnant camel! Nonetheless their roof-like structure has plenty of air under it so that you don' t drown in that dreadful humidity we ran into that day, and this other day (below) on the South Coast Track, Fiordland New Zealand.
<![if !vml]>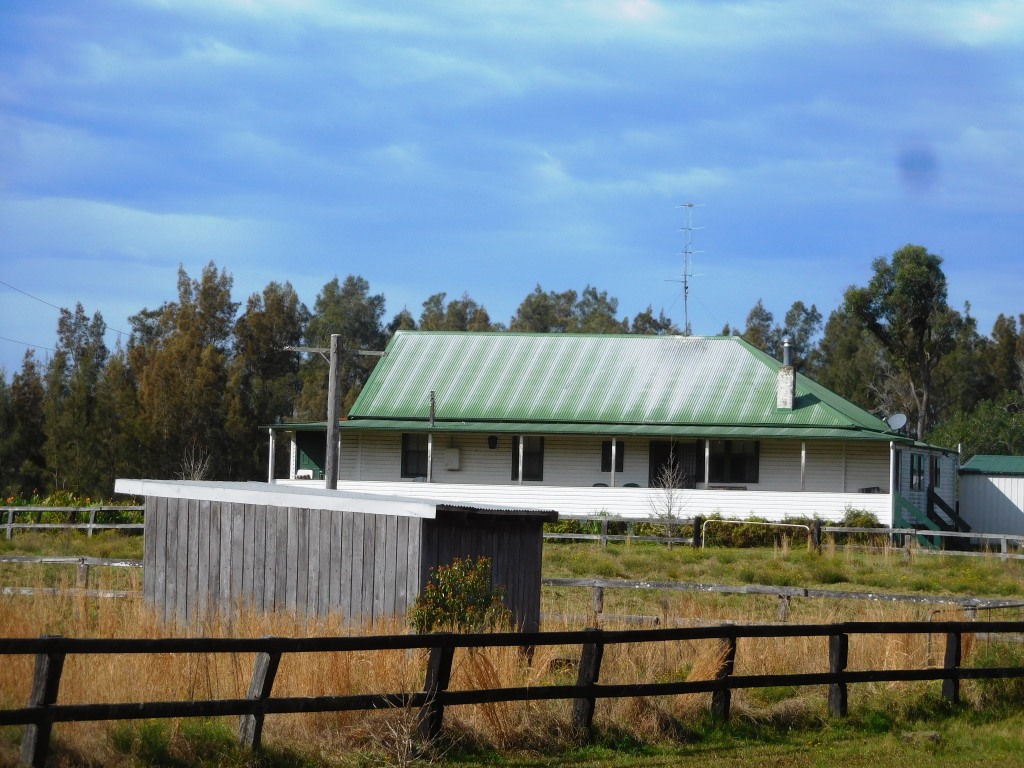 <![endif]>
Della is still smiling through it as is her wont: she is a trooper.
<![if !vml]>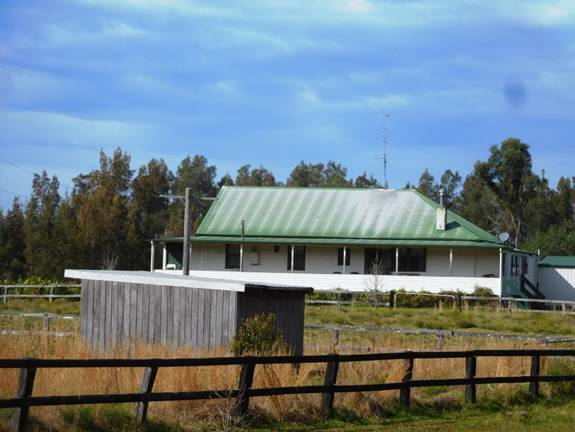 <![endif]>
But mind you we were all much more comfortable back in the lovely shelter of the Moroka Hut.<![if !vml]>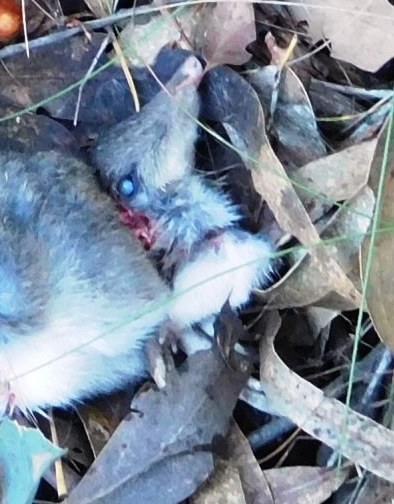 <![endif]>
I walked to the Wilsons Prom Lighthouse with the Cleavers in 2006. They had even worse raincoats then…<![if !vml]>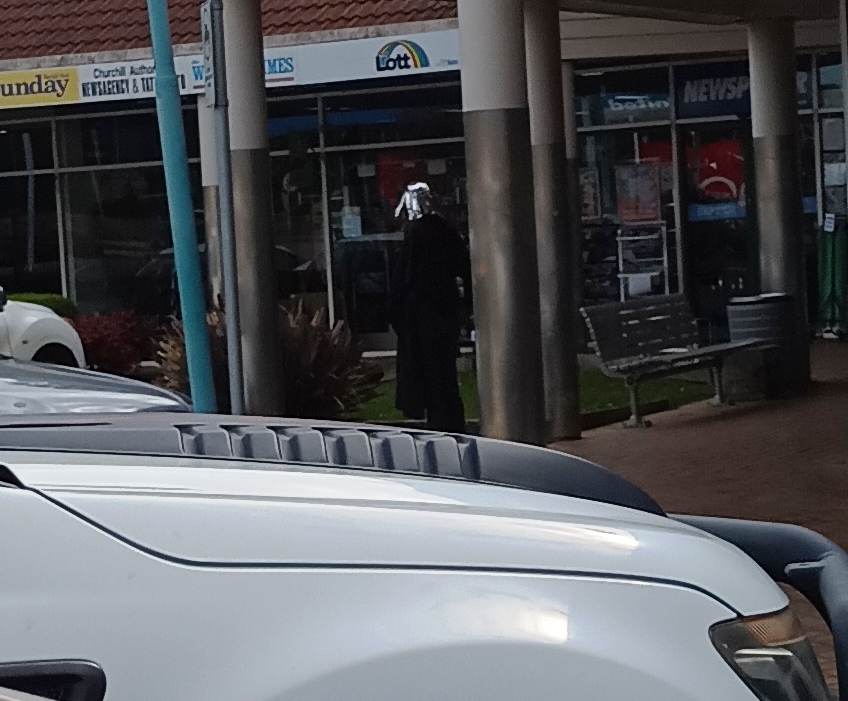 <![endif]>
I had this small ultralight home made poncho. They both laughed at it when I put it on as it began to shower as we were coming down onto Little Waterloo Beach – as good a beach as anything they have anywhere in Qld, or anywhere in the world for that matter. By the time we had walked back up to the Telegraph Track (maybe two km) such an icy rain had fallen that they were both soaked to the skin and were starting to suffer from hypothermia. The top half of my body was perfectly warm and dry in my 'ridiculous' poncho (though my hands were very cold). We retired to the tea trees at the intersection and I brewed a cuppa for us all and rifled through my back pack for dry clothes and emergency ponchos for them for the walk out. Though I am 'the ultralight hiker' I always have just a little too much gear 'just in case'. It never pays to be 'dead right'.
<![if !vml]>
<![endif]>
This is my new 'pocket poncho tent'. It too looks bloody awful compared to a tailored fit of a $500 raincoat which will nonetheless not keep you dry in those awful humid conditions. This poncho weighs 185 grams and doubles as a tent. I am going (soon) to make a slightly 'stretched' model of this which will sleep us both. The second person's poncho will make a more than adequate tent floor – so that two can be perfectly cosy in the most terrific rain!
<![if !vml]>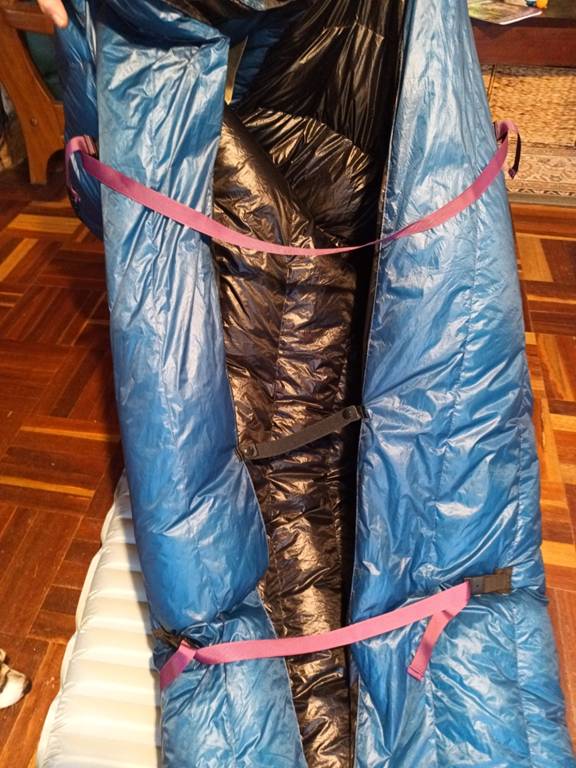 <![endif]>
Here we were on the South Coast Track Fiordland New Zealand 2016 on the last day (or eight) coming out from the Port Craig Schoolhouse. The day turned very wet, humid and cold. Della is still smiling bravely here as she admires this swollen stream but by the time we reached the relative shelter of this bach's woodshed for a lunch stop she was pretty wet and cold. Lunch and a cuppa cheered her, but she put all her layers on for the afternoon's walk out to our car – and a hot meal and a bottle of champagne (for her) at the Hotel in Tuatapere.
<![if !vml]>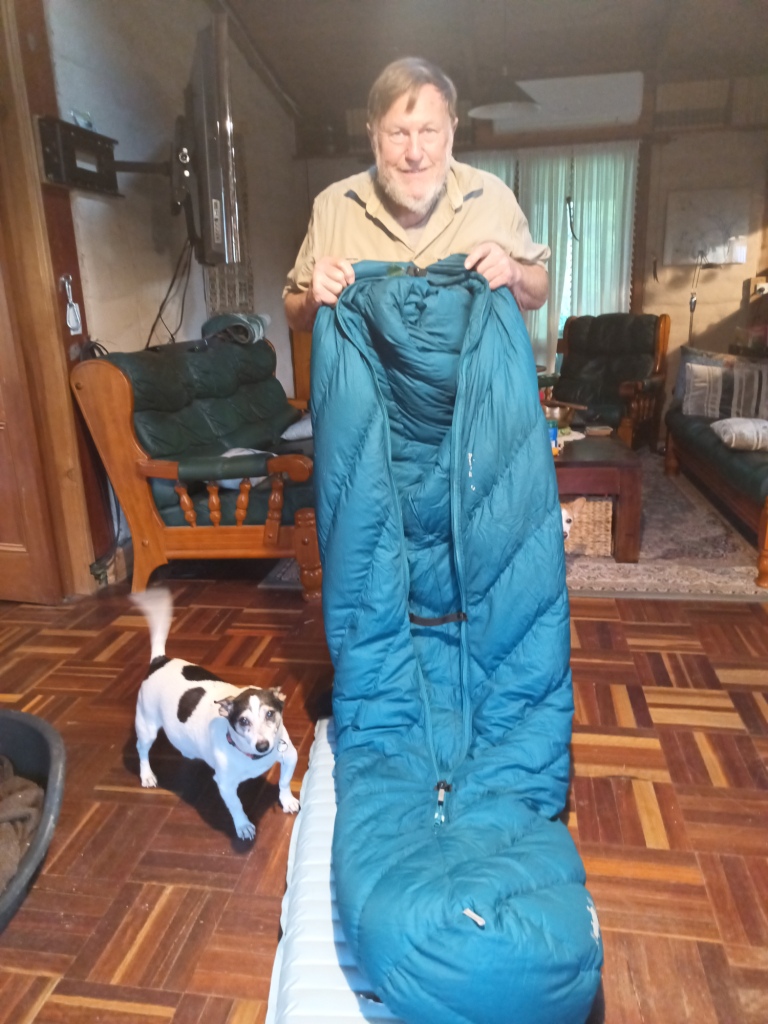 <![endif]>
It was so humid in the woodshed that my waterproof camera fogged up so completely I was lucky to be able to snap a photo of her finishing a last apple – yes, an apple at the end of an eight day hike. You will have to read about it here: http://www.theultralighthiker.com/2016/04/25/south-coast-track-fiordland-nz-dellas-version/
<![if !vml]>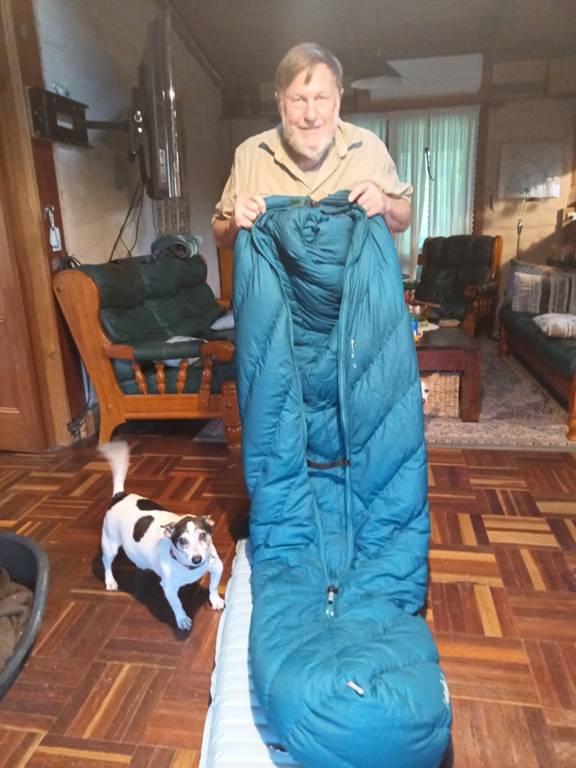 <![endif]>
The benefits of an umbrella are seriously overlooked. I have written many posts about them. My lightest is 86 grams. For anyone hiking tracks or in large open areas they area good option for avoiding getting soaked in a raincoat when humidity really strikes. You can even rig them no hands if you want, as below: http://www.theultralighthiker.com/2017/12/14/a-hands-free-umbrella/
<![if !vml]>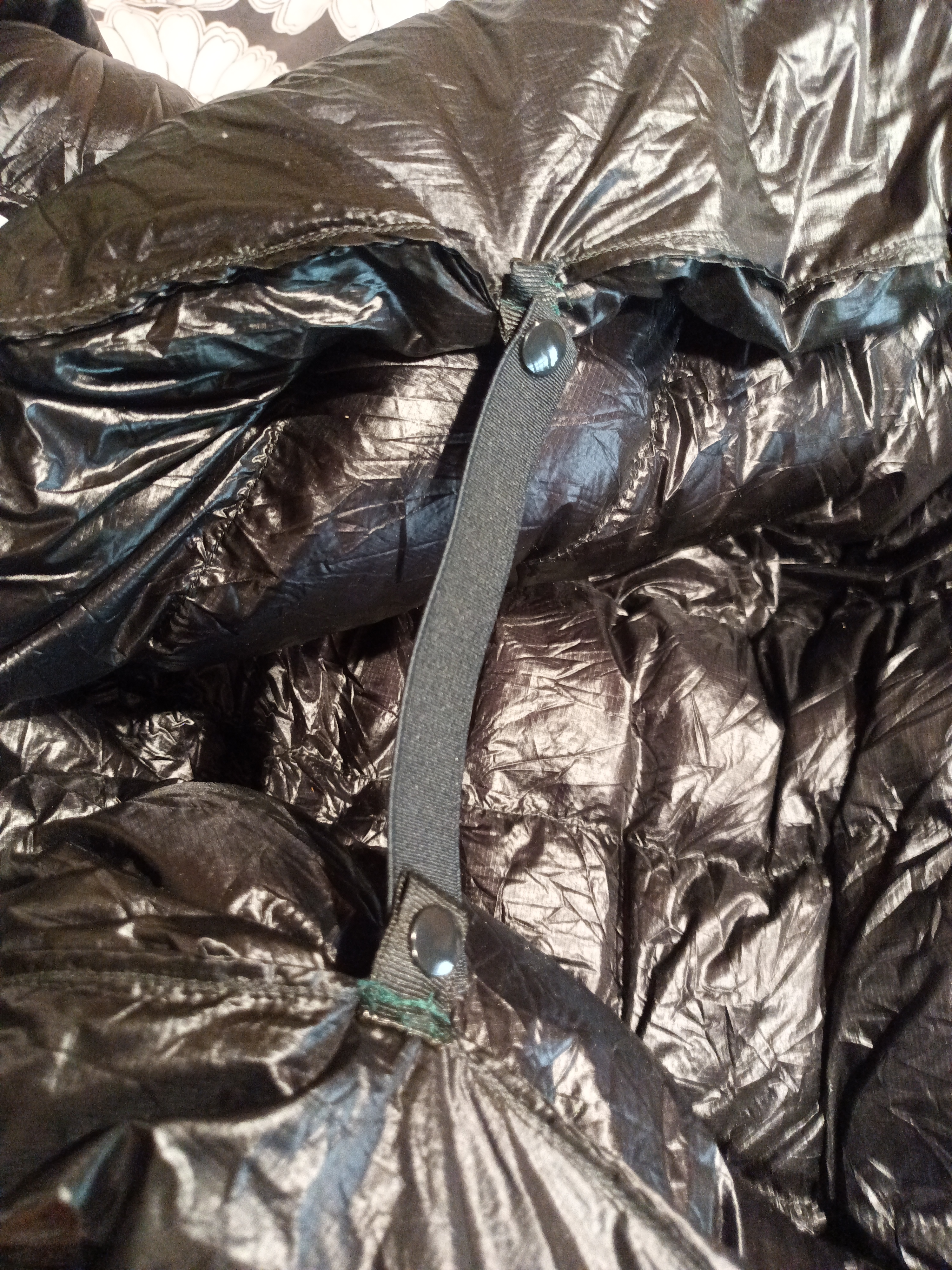 <![endif]>
There are folks who claim that the humidity will not soak you if he raincoat is tight enough. Now often I put on a bit more weight in training than I would necessarily want to, so last year's raincoat is pretty well skin tight before I have run off a bit of that condition. I can assure you it is not true. The wicking action does not overcome the humidity but an air space such as an umbrella or a poncho affords certainly does.
See Also:
https://www.theultralighthiker.com/2018/02/23/how-to-have-fun-when-hiking-in-the-rain/